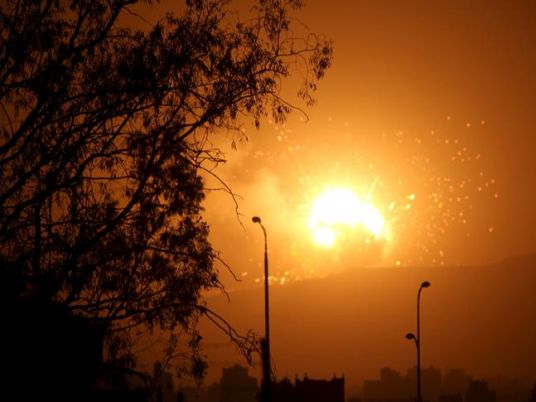 The number of Egyptians evacuated from Yemen has surpassed 1,000, the Foreign Ministry said on Wednesday, an increase of more than 200 from the day before.
More than 220 Egyptians crossed Yemen's borders into Saudi Arabia on Tuesday through a border crossing advised by the Saudi government, a ministry statement said.
This brought the number of Egyptians who have returned from Yemen through Saudi Arabia alone to 800, the ministry added. In addition, many have returned through Oman or Djibouti.
The ministry said dozens of Egyptians in Yemen are still flowing to Yemen's shared border with Oman.
After crossing into either Oman or Saudi Arabia, Egyptians wishing to leave Yemen fly back home.
Some other Egyptians have been evacuated by sea on board commercial ships belonging to "friendly" countries.
Egypt is part of a Saudi-led coalition which launched military operations against the Houthis in Yemen on March 26, after the Shia rebel movement made advances onto the Yemeni south.
Prior to the beginning of evacuation, the number of Egyptians in Yemen was between 6,000 and 7,000 workers, according to Egyptian government figures.