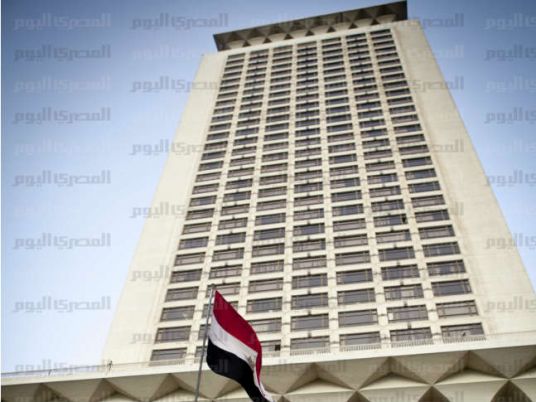 Egypt's Ministry of Foreign Affairs has condemned a report issued by the London-based Amnesty International, in which it criticized the Egyptian government for detaining several activists since the 2011 uprising against former president Hosni Mubarak.
In a statement issued on Tuesday, the ministry said it "totally disapproves of" and "rejects" the report in which Amnesty International "falsely claimed that Egyptian authorities have targeted youths and detained dozens of people without fair trial". The ministry said the report was at odds with the "will of the Egyptian people" and intentionally ignored a recent presidential amnesty granted to more than 100 detainees.
"A generation of young Egyptian activists that came to the fore around the ousting of repressive ruler Hosni Mubarak in 2011 is today languishing behind bars", the organization said in the introduction to its report.
"..today mass protests have given way to mass arrests", it added.
Amnesty International counted more than 41,000 people arrested, charged with a criminal offence or sentenced in an unfair trial.
The Foreign Ministry, which challenged the accuracy of the report, said it does not recognize the credibility of the organization as a whole, adding that Amnesty International adopts "double-standards" and seeks, along with other organizations, to "tarnish Egypt's image to achieve its malicious goals", as the statement put it.
It added that Amnesty's reporting benefits terrorist organizations, which, the statement said, raises questions about the relationship between the organization and such groups.