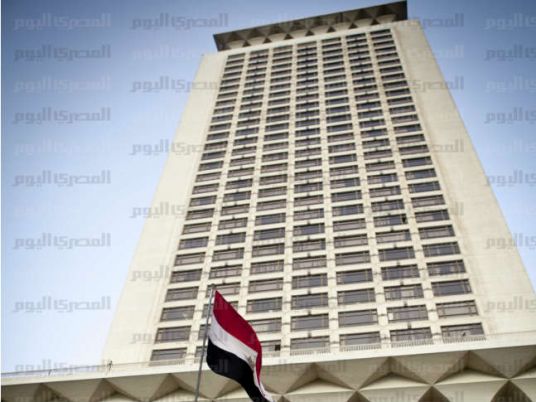 The Foreign Ministry has said that Egypt's decision about the new anti-terror law should be respected.
Egypt has never commented on anti-terror laws passed in other countries and expects respect for its independent decisions, Foreign Ministry Spokesman Ahmed Abu Zeid said Wednesday.
His remarks followed criticism of Egypt's new law on fighting terrorism by a number of countries and foreign rights organizations.
Abu Zeid made it clear that the new law was endorsed after expanded talks with representatives of all segments of the Egyptian society and intellectuals.
Legislators also referred to many anti-terror laws in a number of countries, the diplomat said.
The Foreign Ministry has issued a detailed memo in Arabic and English to explain the most important articles of the new anti-terror law, Abu Zeid said.
Those are the articles that raised some question marks at the domestic and foreign levels, the spokesman said, noting that the Foreign Ministry wants to explain the real political, economic and social developments in Egypt to the world.
The Foreign Ministry memo is meant to answer many questions about legal, political and security aspects of the new anti-terror law, Abu Zeid said.
Foreign criticism of the law indicates failure to understand specifics about the legislation and inaccurate reading of its articles, he noted.
Parties that criticize the new law are confusing it with laws regulating the practice of political and constitutional freedoms, the diplomat said.
The Foreign Ministry memo should be delivered to all international organizations concerned and will also be available at the Ministry's website and social networking websites, Abu Zeid said.