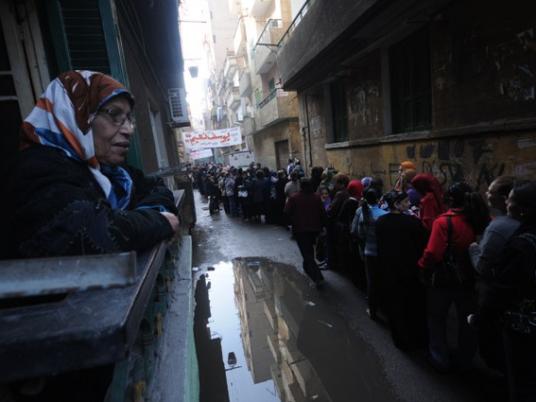 The African Union (AU) is expected to send a mission of around 50 to 60 observers to monitor the upcoming parliamentary elections, the Ministry of Foreign Affairs said.
The ministry said in a statement on Sunday that the AU expressed its interest in observing the elections, which are due to begin in March.
The mission, whose members will be picked from the African civil society and elections management bodies, should start operating in Egypt about four weeks ahead of the elections.
The ministry said it relayed the AU's interest to the Supreme Electoral Committee (SEC), which will take a decision on the mission. The SEC is currently receiving applications from organizations that do not belong to the civil society.
The SEC announced on Saturday in a statement that it has accepted the applications of five foreign civil society organisations interested in observing elections, as well as applications from 63 local organisations.
The AU took part in observing the presidential elections, held in May, 2014.
The union's final report on the presidential elections concluded that the elections were conducted in a "context of a constrained political and security atmosphere." It added, that within this context, it found "the technical conduct of the 2014 Presidential Election in the Arab Republic of Egypt was overall acceptable."
Egypt's activity in the AU was suspended for 11 months, with the suspension starting in July, 2013 and ending in June, 2014, days after the inauguration of President Abdel Fattah al-Sisi into office. The suspension came two days after the ouster of former President Mohamed Mursi, with the union considering the power shift as one that "falls under the definition of an unconstitutional change of government."
The suspension was lifted after the union's high level panel on Egypt recommended reinstating Egypt, considering "the progress made and the steps taken by the Egyptian authorities to formally restore constitutional order in the country."