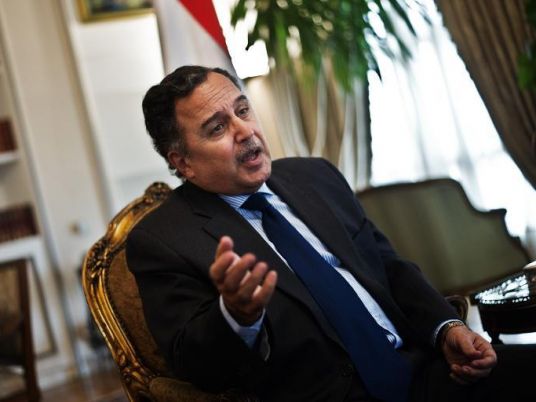 Foreign Minister Nabil Fahmy said Egypt is trying to engage Ethiopia over the issue of the dam construction, stressing that the Nile water issue can never be resolved by one party.
Whoever seeks solution without negotiations, he said, only enflares the situation.
He indicated that the issue is related to the national security and that Egypt is serious about cooperative solutions that achieves interests for both Egypt and Ethiopia.
In a meeting with chief editors of several Egyptian newspapers, Fahmy said, "Whoever thinks about and proposes a project that is related to the Egyptian national security, should accurately consider the consequences."
"Ethiopia is still maneuvering, which prevents us from getting through serious negotiations," he added.
"To get into negotiations, there are many tools that could be used. All the parties including Ethiopia, Sudan and Egypt will cooperate eventually," he added.
Tensions have flared between the two countries as Egypt objects to the construction of dams, namely the Renaissance Dam in Ethiopia, over the stream of the river to generate electricity for fear of negatively impacting its historic share of the Nile water. It has been calling for joint studies over the impact of the projects on the water flow.
Edited translation from MENA