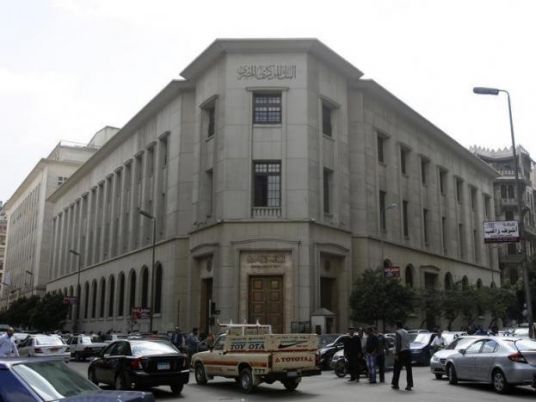 President Abdel Fattah al-Sisi is using a supposed fight against corruption as a cover for it and many of Egypt's anti-corruption agencies are tangled in the same problem they claim to be combating, according to an analysis report published by Foreign Affairs, an American journal of international relations and foreign policy.
Before a highly-publicized investment summit this March in Sharm El-Sheikh, and Sisi's visit to the Davos World Economic Forum in Switzerland, Egypt had sought to placate donor and investor worries about graft by unveiling a new 'national strategy for combating corruption'. This strategy was unveiled by Prime Minister Ibrahim Mehleb in December, where he boasted about Egypt's rise by 20 places on Transparency International's Global Corruption Perception Index (from 114th place to 94th out of over 170 countries). The strategy is meant to play out over four years and will be overseen by the National Coordinating Committee for Combating Corruption.
But the report by Nizar Manek and Jeremy Hodge, titled 'Sisi and His 40 Thieves', argues that the very groups on Mehleb's anti-corruption committee who claim to be leading the fight against graft have themselves been implicated in corrupt practices. Drawing on their previous lengthy exposé, 'Opening the black box of Egypt's slush funds', published in Africa Confidential with the US-based Angaza File, the report says these groups failed to oversee at least US$9.4 billion of state funds hidden in thousands of unaudited accounts in Egypt's Central Bank, as well as illegally in state-owned commercial banks, and spent by the end of the 2012–13 fiscal year.
Known as 'special funds', many of these accounts are allegedly used to make unaccountable payments to bureaucrats across the bureaucracy. These accounts are operated by bodies including the Interior Ministry and the Administrative Control Authority (ACA) anti-corruption body, which sit on Mehleb's National Coordinating Committee for Combating Corruption.
The report went viral on Egyptian social media over the weekend, has been independently translated into Arabic multiple times, and read out on Egyptian television by a handful of talk show hosts.
It comes as news has been reported by Egypt Independent's sister publication Al-Masry Al-Youm that Egypt has been denied fresh loans by international lenders due to failing to employ past loans for their targeted purposes, as well as news—also reported by AMAY—that member states of the Gulf Cooperation Council are not expected to provide Egypt with additional aid during the 2015/16 fiscal year as they had promised during the Sharm El-Sheikh investment summit.
'Hopelessly confounding'
The details of the 32-page anti-corruption strategy presided over by Mehleb are themselves are 'hopelessly confounding', according to the report. "It doesn't even specify or delimit the role or influence that each member of the National Coordinating Committee for Combating Corruption can have," the Foreign Affairs report argues. "The final six pages, which set forth those anti-corruption benchmarks that Egypt's police and intelligence services would have a role overseeing, and the timeframe for which they are to be implemented, are conspicuously absent from the truncated 20-page English and 23-page French translations that the committee circulated. These versions include creating an 'amended' pay structure for bureaucrats, passing whistle blower protections and freedom of information laws, and amending bids and tenders laws."
Progress for the benchmarks Mehleb's anti-corruption committee sets for itself will be measured by several performance indicators. "Most common among these are 'reports' to be drafted, vaguely, 'with the knowledge' of the anti-corruption committee," according to the Foreign Affairs report. "It is not clear what body will draft the reports or whether the task will fall under the purview of the anti-corruption committee, which is the primary body tasked with implementing and monitoring Egypt's new anti-corruption strategy."
This matters, Manek and Hodge argue, because the anti-corruption committee's members include representatives from a number of 'unreformed' ministries and Egyptian anti-corruption groups such as the ACA, Anti-Money Laundering Unit, Public Prosecutor, Interior Ministry, Mukhabarat intelligence service, and Ministry of Justice. Many of these bodies have either been implicated in acts of corruption, or are being actively investigated by the Central Auditing Organisation (CAO), a state auditing and anti-corruption body chaired by Hisham Genena, and so, the report argues, are among the players most interested in sabotaging Mehleb's anti-corruption committee.
The CAO's chairman Genena himself is currently embroiled in a bitter and high-stakes dispute with institutions represented on the committee, from the Interior Ministry, whom he has publically accused of siphoning state funds into private bank accounts, to the Public Prosecution and ACA. This also includes prominent members of the judiciary led by Sisi's newly-appointed Justice Minister Ahmed Zend and his associates, who have filed a case for Genena to be impeached for 'insulting' members of the judiciary.