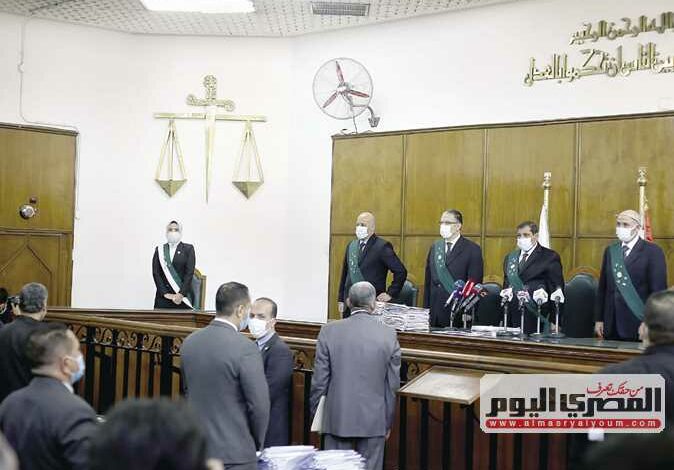 Egypt's State Council, for the first time in its history since being founded in 1946, saw women seated on the podium of the State Council courts on Saturday.
This follows in implementation of the presidential decision issued to appoint female judges on the council.
The female judges attended the judiciary podium as state commissioners across the country, after they commenced the sessions to prepare cases and complete the documents necessary for adjudication and preparation for pleading.
The President of the State Council Mohamed Mahmoud Hossam Eddin said that 98 female judges have been assigned to work in the various departments of the State Commissioners Authority, noting that they have studied cases and prepared legal opinion reports on them, and participated with their fellow judges.
These female judges passed an intensive training course to acquire judicial traditions and skills, he said, and are familiar with issues related to national security, anti-corruption and national projects.
Edding explained that he ensured the efficiency and excellence of their credentials and the speed of integration into the judicial body of the State Council, adding that he closely followed-up on them in demonstrating accuracy in examining cases and preparing legal reports in them, and participating in deliberation with colleagues.
The State Council said in a statement that the President of the Republic instructed concerned ministries and agencies to fully support the State Council to create the appropriate environment for the work of female judges.
The President of the State Council called on the new female judges to dedicate themselves to the performance of their lofty duty, and constantly familiarize themselves with the latest sciences of administrative justice.