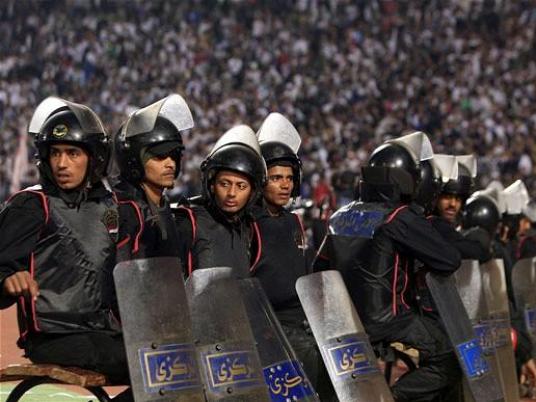 Resuming football match play in the country will be impossible as police will be incapable of securing the matches, said the interior minister on Sunday.
Interior Minister Mohamed Ibrahim said the situation in Port Said has calmed down, but that this doesn't mean Egypt is ready for a return of football. Earlier, the Egyptian Football Association said they would be canceling the official league, but suggested creating an alternative, shortened league in order to avoid huge financial losses for the Egyptian clubs.
Official sources previously said the league had asked the armed forces to secure the matches, which are likely to witness high tensions among fans.
Addressing the ongoing fuel and butane gas crisis, Ibrahim said supporters of the former regime deliberately disposed of fuel in canals and drains to create a crisis, and that the ministry closed down 15 gas stations in Cairo, Qalyubiya, Alexandria and Sohag for hiding fuel.
He added that 1.8 million liters of smuggled gasoline and diesel have been seized, and that the crisis is about to be resolved, as the government is pumping 38,000 tons per day, instead of 34,000, into the market.
Translated from Al-Masry Al-Youm