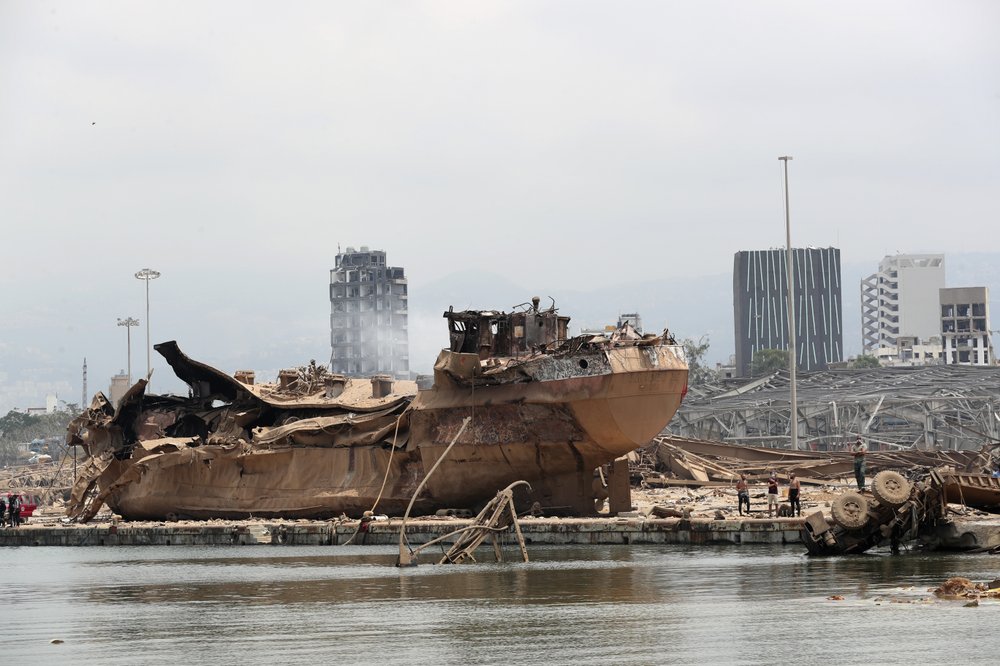 Egypt's government has reviewed the storage of hazardous materials at the country's ports following the massive Beirut explosion, Finance Minister Mohamed Maait announced.
During a Sunday discussion regarding a new customs law in the plenary session of the House of Representatives, Maait explained that "We have already gotten rid of large quantities of stagnant, neglected and dangerous materials present in the ports."
Several materials have already been delivered to multiple ministries such as petroleum, defense and interior.
He assured that by December, Egypt's ports will be completely clear of all stagnant, neglected and hazardous materials.
The reviewing of these materials was based on President Abdel Fattah al-Sisi's instructions, and the government needs time to complete the transfer procedures.
The minister added also that huge quantities of stagnant materials, especially of prohibited materials such as weapons and fireworks, have already been disposed of.
Maait pointed out that the new customs law establishes a new control system, saying: "Whatever will come from abroad, we will know where it is coming from and we will respond to the (sending) port within 48 hours."
The new law will be implemented electronically within four or six months, he added.
House of Representatives Speaker Ali Abdel Aal, said: "We thank the minister of finance after he sent a message of reassurance to Egyptians, especially that many stored objects at ports seemed archaic because they remained in the port for 50 or 60 years."