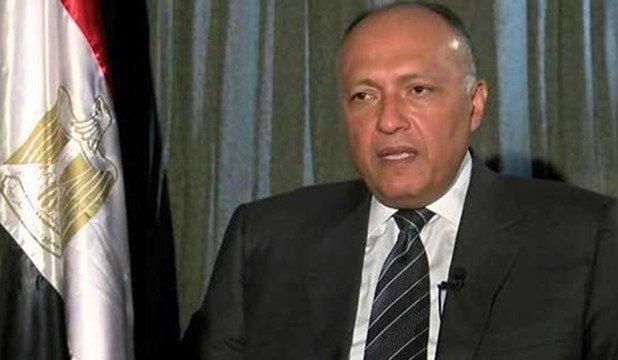 Foreign Minister Sameh Shoukry lauded strong historical relations between Egypt and Cambodia, citing that his country was among the first Arab and African states to establish diplomatic ties with the Asian country since 1953.
He said Egypt looks forward to fostering cooperation with Cambodia within the framework of the Association of Southeast Asian Nations (ASEAN).
Shoukry's remarks came during his meeting on Thursday with visiting Cambodian Deputy Prime Minister and Foreign Minister Prak Sokhonn, said Spokesman for the Foreign Ministry Ahmed Abu Zeid.
The spokesman added that the two foreign ministers stressed the importance of increasing trade exchange between the two countries and strengthening joint coordination between Egyptian and Cambodian chambers of commerce.
The Cambodian foreign minister expressed his country's keenness to promote cooperation with Egypt in the fields of culture, education and tourism, expressing appreciation for the scholarships offered by Al Azhar to Cambodian students.
Regarding cooperation between the two countries on the African arena, Shoukry said Egypt is willing to assist Cambodia with enhancing trade exchange with African countries, especially as Cairo takes part in projects in Africa to develop ports, as well as upgrade land and sea shipment routes.
The two ministers exchanged views on a number of regional and international issues of common concern, where they emphasized the significance of continuing coordination in all regional and international forums.
At the conclusion of their talks, Shoukry and Sokhonn signed three memorandums of understanding (MoUs) to advance cooperation in the areas of antiquities, museums and heritage.
MENA