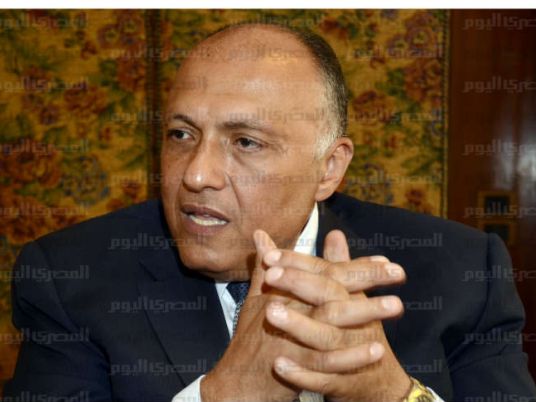 Foreign Minister Sameh Shokry has said that up to now there has been no need for ground intervention in Yemen, but the possibility still exists.
Shokry added in an interview on Sky News' "Bi Sarahar" program, which was partly published on Twitter and will be aired Sunday evening, that Egypt's participation in a ground invasion depends on the consensus among the coalition countries. He added that the truce was an opportunity to deal with the political crisis, but the Houthis squandered it because they have no real political will to put an end to the crisis.
With regards to the Syrian crisis, Shokry rejected the link between the departure of Bashar al-Assad and the country's slide into chaos, saying, "The most important thing is to keep the unity of the Syrian state."
He stressed that Egypt seeks a political solution to the Syria crisis, backs the role of the UN envoy and is coordinating with all parties to resolve the crisis.
Edited translation from Al-Masry Al-Youm