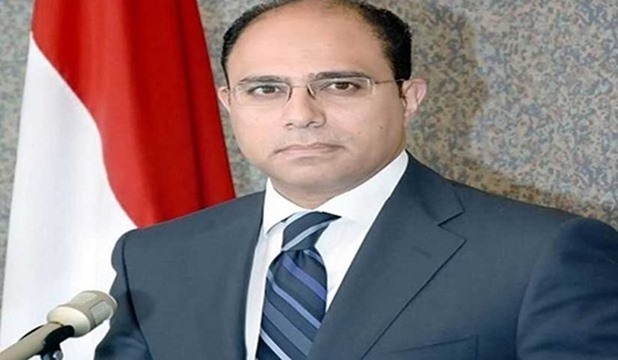 Foreign Ministry announced, 26-4-2023, that the Egyptian Diplomatic mission has been relocated in Sudan's Khartoum .
Due to escalating threats and security risks in the Sudanese capital as a result of the ongoing armed conflict between the Sudanese Armed Forces and the Rapid Support Forces, the diplomatic, consular and technical offices of the Egyptian embassy were relocated on 26 April, according to the Foreign Ministry's Spokesperson Ahmed Abu- Zeid,
The relocation aims to facilitate the implementation of the national plan to evacuate Egyptians in Sudan and ensure their safety in light of the circumstances, Abu-Zeid added.
On Monday, the Egyptian Foreign Ministry announced that Mohamad El-Gharawi, an assistant administrative attaché at the Egyptian embassy in Khartoum, was killed while heading to the embassy headquarters to follow up on the evacuation of Egyptians in Sudan.
According to the latest numbers released by the Egyptian Foreign Ministry Wednesday evening, 1,140 Egyptian citizens were evacuated on 26 April.
These included the evacuation of 443 Egyptians by land and 697 by air. Egypt operated seven flights as part of the ongoing airlift operation to transport Egyptian nationals from Sudan.
The spokesperson for the Ministry of Foreign Affairs confirmed that the  Egyptian consulates in both Wadi Halfa and Port Sudan will continue evacuation efforts of Egyptian citizens, noting that 2,679 Egyptian citizens have been evacuated from Sudan so far.
Ahram Online