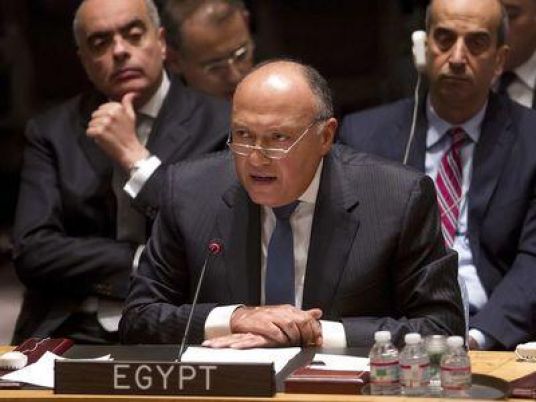 Egypt has denied that Arab states have withdrawn a proposed resolution submitted to the United Nations seeking to approve arms supply to the forces of the internationally-recognized Libyan government in a bid to reinforce their campaign against Islamic State militant group.
Foreign Ministry spokesperson Badr Abdel Atty denied on Sunday news reports about the withdrawal of the bill by Jordan.
Abdel Atty said that the report were totally untrue, adding that the bill remains on the UN Security Council's table but is being subjected to scrutiny.
The spokesperson added that the UNSC is scheduled to hold another session on Monday to debate on the proposal.
Egypt had initially sought Arab support for a military intervention in Libya to eliminate IS camps after the extremist group executed 21 Egyptians a week ago. But the Arab League said two days ago it preferred a political solution under the umbrella of the United Nations.
Edited translation from MENA