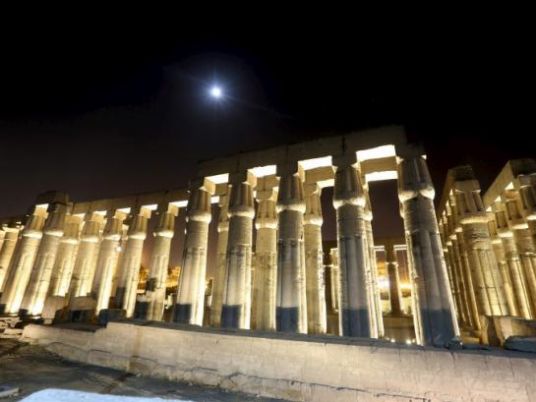 The winter tourism season has started in the city of Luxor with the resumption of German tourist flights after a year of suspension following the Russian plane crash in Sinai on October 31 2015.
According to a Tourism Ministry statement, the first charter flights from Germany arrived in Luxor last Thursday, bringing groups and individuals keen to sample the historic city's sites.
Four direct flights carrying 450 tourists from the cities of Munich, Dusseldorf, Leipzig, and Frankfurt arrived in Luxor. In addition, around 50 German tourists arrived by road from Hurghada, the statement added.

Luxor is expecting between 450 and 550 German tourists each week, with the number expected to rise in light of the stable security situation, said the ministry.
The Executive Council of the United Nations World Tourism Organization (UNWTO) unanimously chose the city as the World Tourism Capital for 2016, a fact that further boosts prospects of a revival of fortunes. UNWTO will be holding its meetings in Luxor in October.
The city is also set to benefit from the revival of Tourism Incentive Programs, which were suspended for the past five years, but which aim to help boost visitor numbers across Egypt.
Tourism Minister Yehia Rashed stressed the importance of the return of incentive tourism to Luxor, saying that tourists who take part in such programs tend to be in the high-spending category.
One example of the revival was seen last week at Habu Temple, where a package group of tourists visited for a pre-planned celebration. A group of 110 employees from Canon visited the temple, as well as monuments in both the eastern and western areas of the city
The minister of tourism, Luxor governor, and chairman of the Tourism Chambers Union attended the Habu event.
Edited translation from Al-Masry Al-Youm