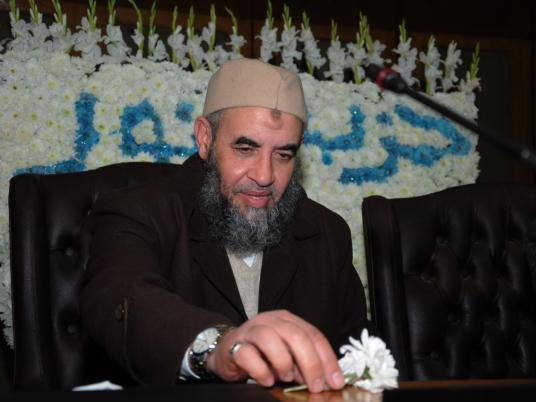 The Freedom and Justice Party is planning an urgent meeting with the Nour Party to address the fallout after President Mohamed Morsy dismissed his adviser, Kaled Alam Eddin.
FJP head Saad al-Katatny asked his deputy Essam al-Erian and FJP Secretary General Hussein Ibraim to meet with Nour Party head Younis Makhyoun. Katatny could not attend himself because he would be travelling to Japan, FJP leader Nagy Nageeb said.
The move came after Salafi Watan Party President Emad Abdel Ghafour submitted a request to Morsy to end the conflict between the administration and the Nour Party following Eddin's dismissal, sources told Al-Masry Al-Youm.
The issue is just a misunderstanding, and the differences between the Muslim Brotherhood and the Salafi parties will be overcome by the strong ties that bind them together, insisted FJP leader Farid Ismail.
At the upcoming national dialogue with the president, the Muslim Brotherhood plans to call for a code of honor during the upcoming parliamentary elections to keep the peace between different political parties, and prevent violence and chaos, he continued.
Bassam al-Zarqa, deputy head of the Nour Party and former adviser to Morsy, said the party's disagreements with the administration would not lead them to step out of the national dialogue. The party continues to support the dialogue and would submit an initiative for reconciliation, he told Al-Masry Al-Youm.
The party does not intend to be distract from its real priorities, which is to broker peace between the nation's political parties and bring the country out of its current instability, said Nour Party Secretary General Galal al-Morra.
Edited translation from Al-Masry Al-Youm