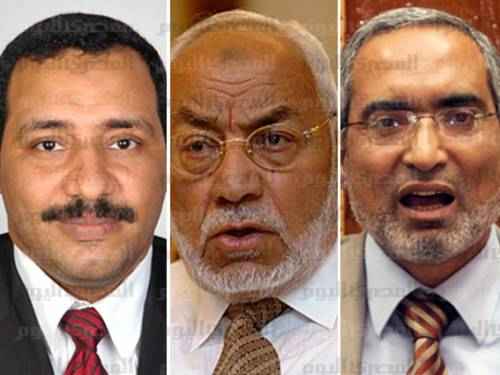 Security forces arrested on Friday Helmy al-Gazzar, secretary general of the Freedom and Justice Party (FJP) in Giza, on charges of inciting violence that led to the killing of protesters at the Muslim Brotherhood guidance bureau in Moqattam and al-Sarayat.
Gazzar has been arrested amid an Interior Ministry campaign to supervise Brotherhood figures, and arrest them should the prosecution issue such an order.
In related news, former Brotherhood Supreme Guide Mohamed Mahdy Akef and former MP Mohamed al-Omda were transferred to Tora Prison, after they were arrested in Cairo on Thursday.
A source said high security measures were taken for Akef, Omda, and former Parliament Speaker Mohamed Saad al-Katatny, who were transferred to the Prison Sector. A Prosecution team will interrogate them on charges of insulting the judiciary and inciting the murder of protesters.
Edited translation from Al-Masry Al-Youm