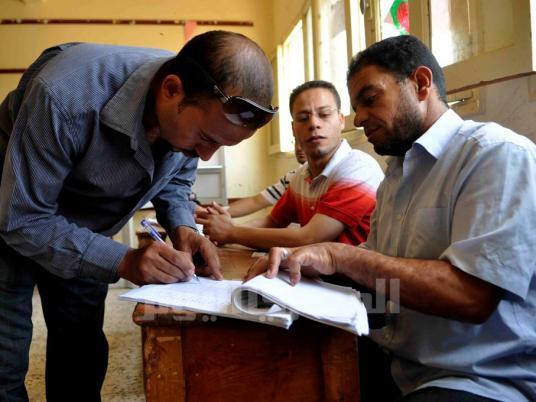 The Freedom and Justice Party called for a major government shuffle on Tuesday.
According to a statement, the party is demanding President Mohamed Morsy dismiss the ministers of electricity, environment, petroleum, finance, culture and water management, as well as the governors of Alexandria, Sharqiya, Port Said, Beheira and Qena.
An FJP source said the party submitted its request to the president's office alongside a report on the Cabinet and governors' performance.
The source said the FJP supports keeping Prime Minister Hesham Qandil, Supply Minister Bassem Kamel and Interior Minister Mohamed Ibrahim in office.
"The party has monitored deliberate corruption by the supporters of the [Hosni] Mubarak regime," said Hussein Abdel Qader of the FJP. "Certain people put obstacles for the ministers."
Mahmoud Amer, a member of the FJP's supreme body, said the shortcomings of certain ministers is not because of corruption, but is instead a result of poor management.
"A cabinet reshuffle would appease the anger of the people who await it, even if Qandil is doing alright," said Khaled al-Sherif, media advisor to the Jama'a al-Islamiya's Construction and Development Party.
He added that he recommends an economic expert like Farouq al-Oqda or visionaries Ahmed Zewail or the Supply Ministry's Kamel take over for Qandil.
Edited translation from Al-Masry Al-Youm