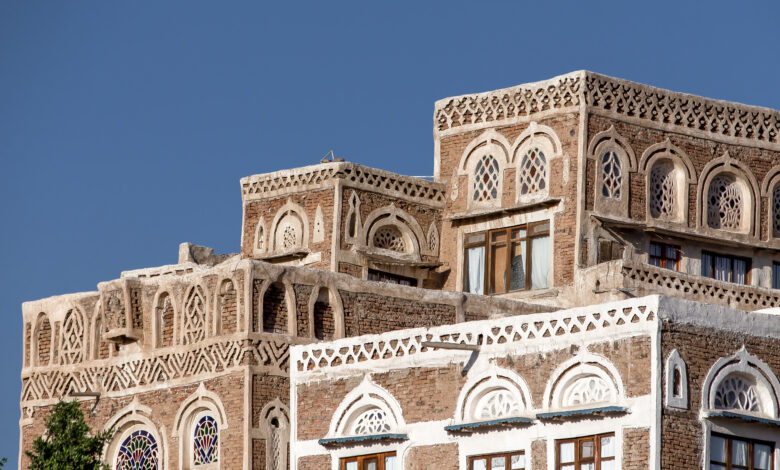 "Hold on to each other, and meet to embrace, love and help others," is an initiative adopted by five artists from Yemen in a photographic exhibition in Berlin under the title "Tadaam".
In Arabic it is a word that traces its origin to the root of the verb "to join."
The exhibition opened on Tuesday, at SOMA Art Space in Berlin, in the presence of a large number of the Arab community and German artists.
The exhibition is organized by the Goethe-Institut in both Amman and Bonn.
Five male and female photographers were chosen by the jury.
The photographers showcased and presented the emotions of their society and their surroundings, in an intimate and curious manner.
They were able to achieve this through their different artistic expression to display and celebrate the different aspects of life in Yemen, despite the fragility of the context affected by the scars of the war, says Masoud Amir, project coordinator of the photographic exhibition.
By the goings on of circumstances in Yemen, the Goethe Institute Jordan has been developing cultural and artistic programs for two years to promote art, culture and international exchange in Yemen, he told Al-Masry Al-Youm.
Masoud said that the institute invited male and female photographers residing in Yemen to "Tadaam" exhibition, in October.
A committee was formed to select five works to be displayed within the exhibition, and each male and female photographer worked on a personal photographic project consisting of five to ten images, bringing the total to approximately 40 images.
According to Madoud, the exhibition and its theme aims to direct the scene from Germany to the Yemeni artistic and cultural scene.
"Despite the difficult situation in Yemen, we see the creativity and resilience of cultural practitioners in Yemen as an impressive matter.
There is a dedicated interest and demand for producing works of art in various fields," he added.
"My participation is about a personal view of my family life, revealing in pictures the importance of family, communication and caring for each other," Abeer Aref, one of the participating photographers, said.
Somaya Samawy, one of the participating photographers in the exhibition, referred to the shared photos of the daily collective rituals of the henna ceremony in Yemen, (the wedding night of the newlyweds), where the women drink tea together, and devote their time to show solidarity with each other.