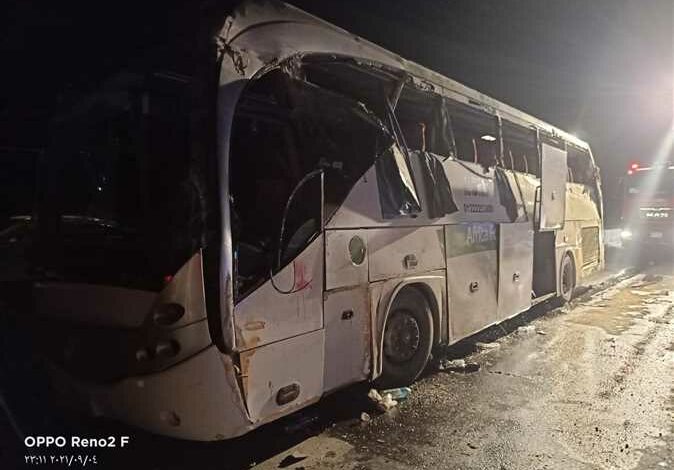 A tourist bus heading to the tourist city of Abu Simbel crashed on Wednesday with a truck heading to the city of Aswan.
They were only  43 kilometers in the direction of Abu Simbel checkpoint and as a result of the accident it left 10 dead.
Along with the casualties in the accident there were also  4 French tourists who were injured and one Belgian, in addition to 5 Egyptians.