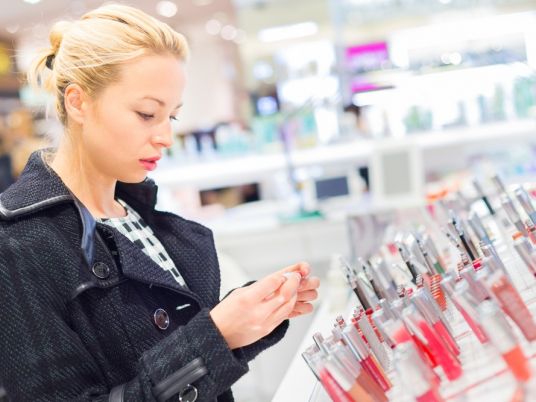 Have you let bad habits become part of your routine? There's no better time than the New Year for turning over a new leaf.
Here are five easy-to-keep beauty resolutions for 2017.
Go micellar
We all know that going to sleep with a face full of makeup is a big beauty no-no, as it can encourage clogged pores and breakouts, but makeup removal can sometimes feel like a huge chore. If you have a tendency to be lazy about your nighttime skincare cleansing regime then make things easy for yourself. Micellar water will remove products and impurities with no need to even rinse your face – meaning precious extra minutes in bed and happy skin come morning.
Embrace the mask
Face masks used to mean a gloopy mess and stained towels, but those days are long gone thanks to sheet masks, which have completed the transformation from niche Korean beauty product to mainstream bathroom staple. If your approach to skincare is haphazard at best, then try keeping a few sheet masks at home, and pop one on whenever you need a quick and easy rescue remedy. The advantage with individually-packaged masks is that you can test out different varieties, brands and ingredients affordably.
Super SPF
SPF is another golden beauty rule that can feel like a chore, but the potential skin damage caused by exposure to UVA rays should not be underestimated. Kill two birds with one stone by opting for a hardworking SPF that will provide protection whilst also covering additional skin issues, such as one that offers intense hydration, or one that helps combat the signs of ageing – there are plenty of innovative products on the market.
Look to the catwalk
If you're bored with your makeup routine then try shaking things up every now and then with a catwalk-inspired look. Don't be intimidated by the bolder trends, but rather use them as a reference point to test out one new element. What will it be – vivid eyeshadow? Bolder brows? Dare to experiment.
Get silky
A simple move that could see you reap long-lasting benefits is to invest in a silk pillowcase. Upgrading from cotton to silk is rumored to help skin maintain its moisture, as well as reducing hair breakage, split ends and the appearance of fine lines and wrinkles. Make every minute of beauty sleep count in 2017.