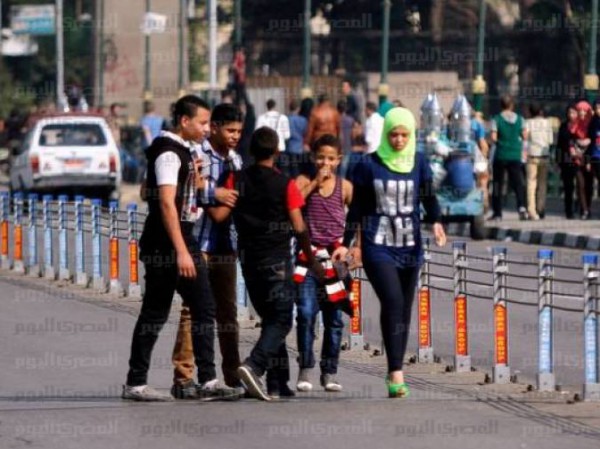 With the arrival of the Muslims' annual second feast known in Arabic as 'Eid Al-Adha' in Egypt, the country's people will engage in preparations and plans on how and where they will spend the Eid vacation.
Many young Egyptians will consider spending the feast vacation outside the boundaries of Cairo in touristic and beautiful destinations such as Dahab in South Sinai.
However, others will stay in Cairo or nearby cities known as 'Greater Cairo' due to financial restrictions or work. For the people restricted to Cairo, popular places to frequent include malls, public parks and renowned suburbs in Cairo.
The Eid atmosphere in Egypt's capital, and most populated city of Cairo, can be unbearable for some due to massive waves of congestion from both cars and pedestrians. The cramped city during the holiday aggravates the phenomenon of harassment against women walking the streets of Cairo.
The issue of harassment is not restricted to Eid Al-Adha, it extends to all national holidays in Egypt, these holidays have become associated with a peak in sexual violence and mass incidents of harassment and rape.
A study by UN Women in 2013 found that 99.3 percent of Egyptian women and girls surveyed reported experiences of verbal or physical harassment at some point in time.
Egypt Independent wrote a report to shed light on places in Cairo that women are advised to avoided during Eid-Al Adha to prevent harassment. The report is based on previous incidents of harassment.
Cairo Nile Corniche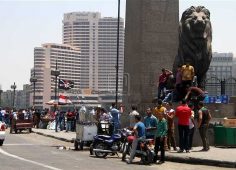 Cairo city is known for the Nile river, there the government established a road that lines the riverbank. Egyptians have used the river road as a regular promenade for outings.
However, it is not advisable to use this road during either Eid Al Adha and Eid-El Fitr [Muslims feast that follows holy month of Ramadan] holidays, as the congestion reaches its peak and the harassment cannot be controlled.
Muizz Street [Sha're El Mo'ez]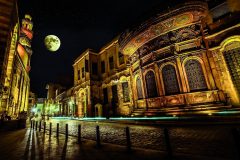 Located in Islamic Cairo, Muizz Street is considered one of Egypt's oldest streets. A United Nations study found it to have the greatest concentration of medieval architectural treasures in the Islamic world.
The atmosphere is different as the feast vacation approaches. Many Egyptians and other foreigners prefer to spend time there, as well as a plethora of teenagers, but women visiting the area can be in danger of harassment.
Al-Azhar Park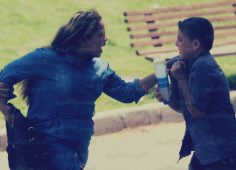 Listed as one of the world's sixty great public spaces by the Project for Public Spaces and located in Cairo. The park receives an unprecedented number of visitors on a regular basis during the religious feast in Egypt, but a blaring absence of appropriate security to ward off harassment in the park.
Giza Zoo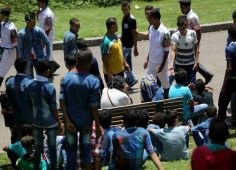 This zoo is renowned as the home to many endangered species, such as the first California sea lion, one of the rare species that have been successfully bred in the facility.
The price of entry to the zoo is only five EGP. Cheap tickets bring in large groups of families and wily teenagers, who use the zoo as grounds for harassment.
Cinemas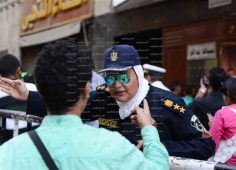 Nearly a month before Eid-Al Adha, Egyptian films begin to unveil trailers of their newest features, scheduled for release during the four day Eid Al-Adha period.
Young men and women fill the theaters, but the massive turnouts can cause safety concerns for young girls and women.