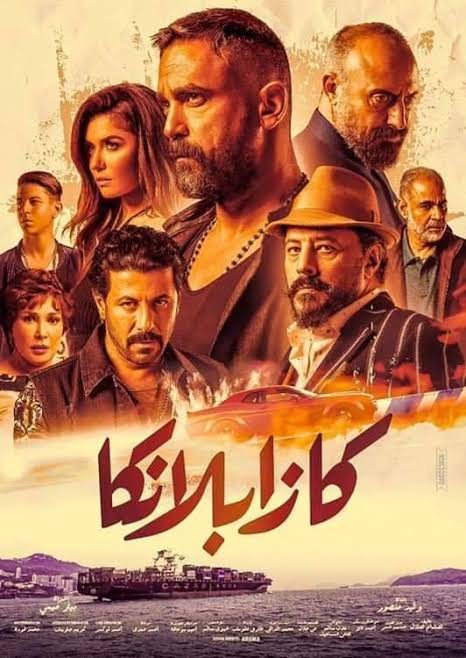 Five films competed at cinemas during Eid al-Fitr, with a total revenue of LE64.8 million over four days starting Tuesday until the third day of Eid on Friday.
The first movie was "Casablanca" starring Amir Karara, Nelly Karim and Ghada Adel, which recorded LE1.3 million on just Tuesday evening, with a total revenue of LE23.2 million.
The second "al-Mamar" starring Ahmed Ezz, Ahmed al-Saadany, Asmaa Abu Zaid and Eyad Nasdar, recorded LE11.5 million until Saturday. This film addresses the 5 June 1967 defeat, the War of Attrition, and the 6th of October War.
In the third place came comedy film "Sabe al-Boromba" starring Ramez Galal and Jamila Awad, with revenues reaching LE10.3 million until Saturday.
Although indicators were betting on "Hamlet Pharon" (The Pharaoh's Campaign) starring Amr Saad, Mike Tyson and Ruby, to make higher revenues, it came in the fourth place with LE8.6 million.
Comedy film "Mohamed Hussein", starring Mohamed Saad and Mai Selim, came fifth, earning only LE 1.9 million.
This Eid season, Galal topped comedy films beating Saad, who was previously the winning horse among comedy stars with films shown during the Eid season over the past few years.
Mohamed Fahmy, director of cinema in downtown Cairo, said that this Eid al-Fitr saw fierce competition, especially with foreign films such as "Godzilla: King of the Monsters" and "Aladdin" being displayed. He added that high-cost films such as Ahmed Helmy's "Khayal Maata" and Tamer Hosny's "Kol Sana Wenta Tayeb" are expected before Eid al-Adha.
Edited translation from Al-Masry Al-Youm