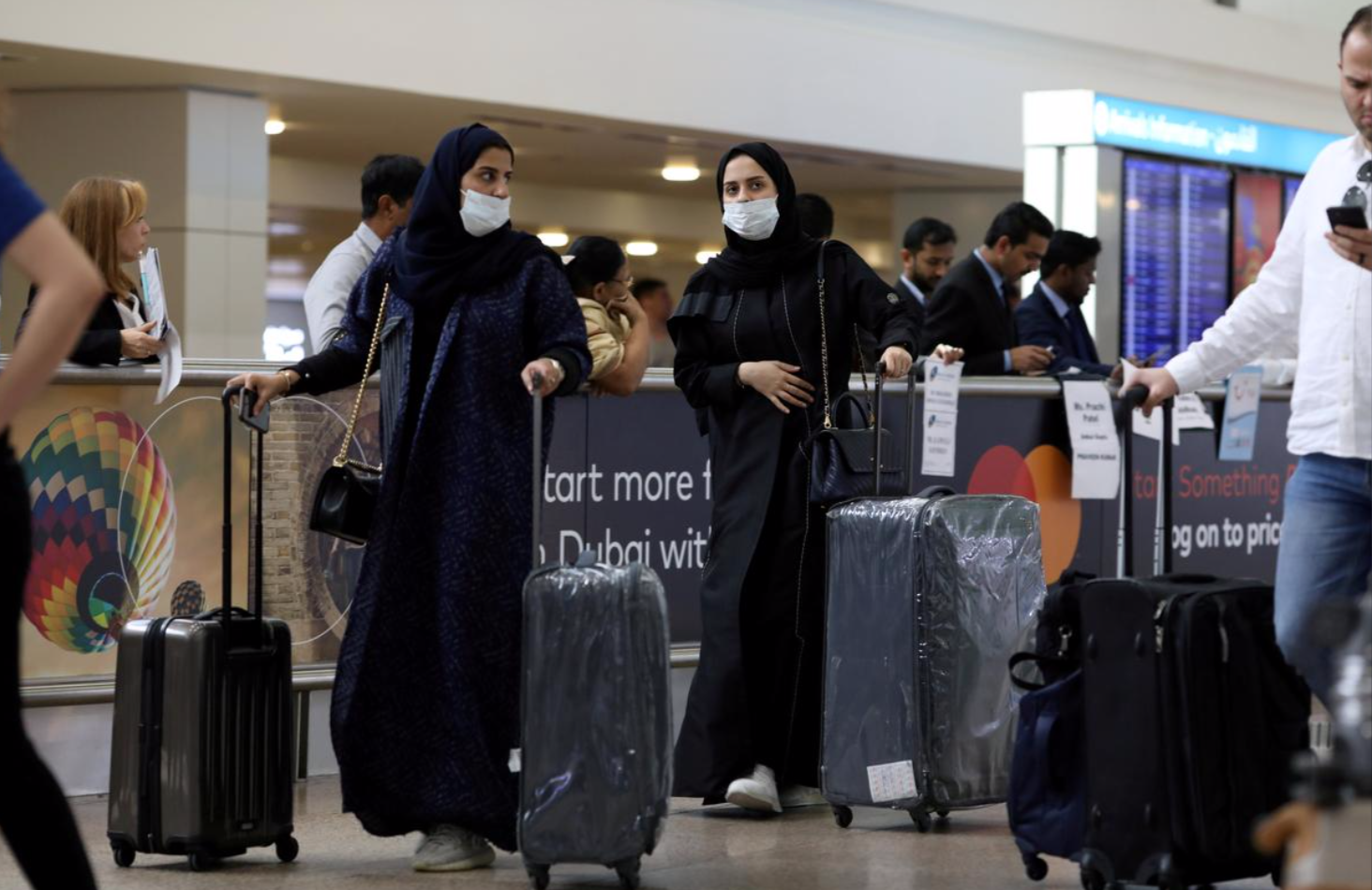 Kuwait registered eight new cases of the novel coronavirus on Wednesday, five of which are Egyptian nationals who had contact with a former COVID-19 patient traveling through Azerbaijan, Spokesperson for Kuwait's Minister of Heath Abdallah al-Sanad said during a ministry press conference.
The remaining three were Kuwaiti nationals who travelled to Iran, the epicenter of the outbreak in the region.
Sanad said that the total cases of coronavirus in the country has reached 80 so far, including five case that have since recovered, four cases that entered the ICU, and 71 cases currently receiving treatment in the hospital.
The General Administration of Civil Aviation in Kuwait suspended all incoming and outgoing flights to Egypt, Lebanon, Syria, Bangladesh, Philippines, India, and Sri-Lanka for one week starting March 7.
Kuwait has also moved to shut down all businesses, restaurants, and other work for two weeks beginning Thursday to help stop the spread of the virus, with over 10,000 confirmed cases in the Middle East.
Meanwhile, diplomatic sources from the Kuwaiti embassy in Cairo refuted claims that Kuwait was planning to evacuate its citizens from Egypt.
The embassy had issued a statement on Saturday urging its citizens in Egypt "communicate with it (the embassy) to organize their return to the country as soon as possible."
No evacuation is planned for the time being, however, and no one has ordered Kuwaiti nationals leave Egypt, the Kuwaiti newspaper "al-Rai" quoted diplomatic sources as saying.
The sources said that there were citizens with booked tickets prior to the flight suspension who wished to return to Kuwait, and so the embassy provided two planes from Kuwait Airways at the Cairo International Airport.
Cairo Airport sources said a flight took off at the request of Kuwaiti authorities carrying Kuwaitis with tickets booked before the flight suspension.
The embassy added that Kuwaiti nationals with return tickets during the flight suspension period should go to the embassy headquarters in Cairo.
Egypt had confirmed 67 cases of COVID-19 as of Wednesday, with 27 having recovered and tested negative for the illness, according to Health Minister Hala Zayed.
Edited translation from Al-Masry Al-Youm 
Image: Travelers wear masks at Dubai International Airport, after the UAE's Ministry of Health and Community Prevention confirmed the country's first case of coronavirus, in Dubai, United Arab Emirates January 29, 2020. REUTERS/Christopher Pike/