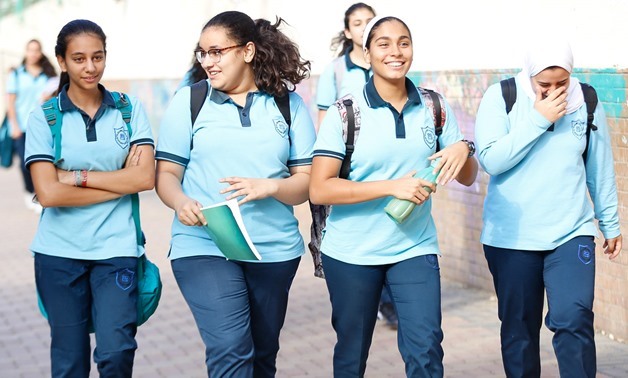 First year secondary students in Egypt on Wednesday began taking their final exams online, starting with the Arabic language exam.
Students complained about the difficulty of the Arabic exam — which they took at home using electronic tablets. They claimed that it was long, difficult and above the average student level, and that it didn't reflect the fact that the period of the study had been shortened due to the novel coronavirus pandemic.
The Central Operations Room, formed by the Ministry of Education to solve technical and human-caused-problems arising during the exams, asserted that the exam platform ran smoothly during the Arabic Language exam and that no complaints were lodged.
Some students also published the exam questions on social media pages that aim at aiding those wanting to cheat.
Minister of Education Tarek Shawky criticized attempts to cheat during the online exams, saying "The electronic exams are held at home without monitoring. It is necessary that students remain keen on learning and utilize this opportunity to improve their skills and train themselves on new types of questions."
Around 600,000 first-year secondary students on March 19 began taking their exams electronically, a process that was plagued by a host of technical issues. 
About 10,772 students in Damietta experienced problems with taking the exam on their tablets just minutes after the start of testing. The students were forced to use a paper exam after the electronic exam system failed. Although the electronic system later came back online, the Ministry of Education decided to continue the exam on paper to avoid confusion.