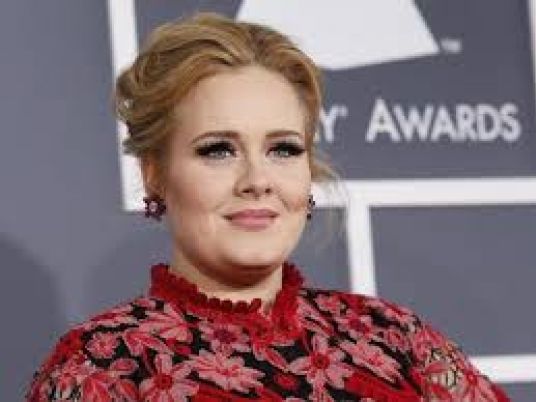 British singer Adele made her much-anticipated return on Friday with "Hello", her first single in more than three years.
The singer and songwriter had tweeted this week that her new album, her first since the 2011 Grammy Award-winning "21", would be called "25". It is set for release on November 20.
Her new ballad begins with the lyrics "Hello, it's me" and shows off her soaring vocals in the chorus.
"When I wrote it, I knew that this would be the first thing that everyone heard from me," she told the BBC Radio 1 Breakfast show with Nick Grimshaw, where the single debuted.
"It's a very intimate song in terms of the topic, it's very conversational."
In the track, Adele sings about calling a former lover to apologize for "breaking your heart" and the sepia-toned video shows her in a dusty house in the countryside as she tries to get back in touch with him.
The video was shot outside Montreal and directed by Canadian director Xavier Dolan, known for drama "Mommy".
Adele, who gave birth to her first son Angelo in October 2012, has named her albums for her age at the time she has created them.
She won six Grammy awards for "21", which included the hit "Someone Like You" and an Academy Award for the theme song for the last James Bond film "Skyfall", released in 2012.