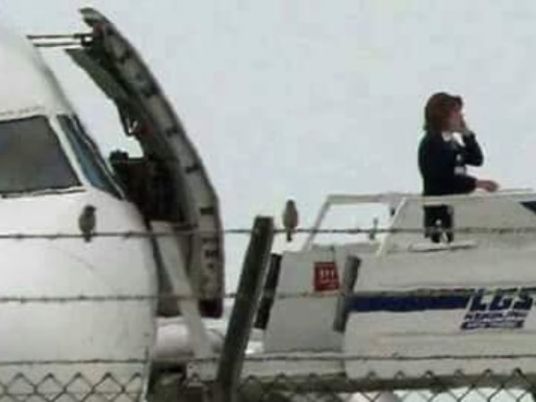 Russia's oldest and most renown airliner, 'Aeroflot', will be the first commercial Russian flight to land in Egypt since 2015, with a flight scheduled at the beginning of February 2018, after the two countries worked to resume direct flights.
The 'Aeroflot' flight will head to Cairo International Airport after two years of suspension, Russian Transportation Minister Maxim Sokolov stated.
According to the Russian state-run media outlet 'Russia Today', the resumption of commercial flights agreement between Russian and Egypt will be signed on Friday in the presence of both the Egyptian Aviation Minister Sherif Fathy, and Russia's and Sokolov.
This comes in the wake of Russian President Vladimir Putin's official visit to Egypt on Monday.
During the visit, Putin discussed bilateral relations between the two countries with his Egyptian counterpart Abdel Fattah al-Sisi, and signed an agreement to begin the construction of the Dabaa nuclear power plant.
Following the crash of a Russian passenger plane in Sinai in October 2015 — which killed all 224 people on board and was claimed as a terrorist attack by an IS-affiliated group — Russia and Britain suspended flights to the country.
Tourism revenues make up 11.5 percent of the total national GDP of Egypt, according to the ministry of tourism, and it is estimated the suspension cost Egypt's tourism industry $4 million per day.
The number of Russian tourists to Egypt in 2014, according to the tourism ministry, was 3.16 million, making it the number one visitor country. Britain and German nationals were the second most common visitors to Egypt.
Egypt's tourism industry has been struggling since the 2011 uprising, which ushered in a long period of political instability that drove away tourists and foreign investors.
The country's Cabinet created a plan in May 2016 aiming to attract 10 million tourists to Egypt by the end of 2017.
Tourism revenues in 2016 reached $3.4 billion.