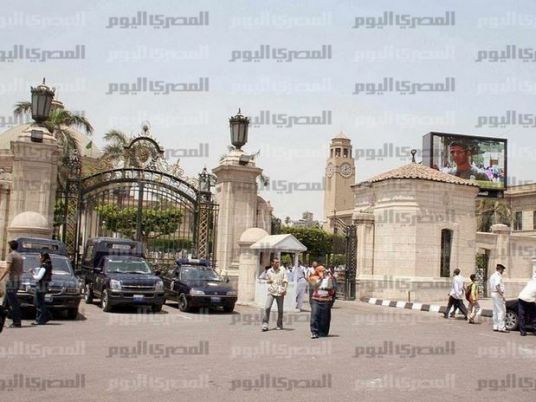 A group of students from the Journalism Department at Cairo University's Faculty of Information has published the first issue of the "Inspector" magazine as part of their graduation project. It will be the first magazine at the university to focus its content on investigative journalism.
The magazine's editorial team chose this subject because it is relatively rare in Egypt, although there is a demand for uncovering corruption within the public, said student Mohamed Barakat.
"We chose the 'Inspector' and we were aware of its difficulties and dangers, but we are also aware that the journalist's friend is the book, his tool is his question, his weapon is his pen, his observation is his conscience, and his role is an inspector," said Barakat.
The issue includes an expanded investigative article on the trafficking of dead bodies, as it recounts the experience and adventure of an investigator inside a state-owned morgue. The investigator succeeded in buying a skull and revealed through video the involvement of some employees in the sale of dead bodies, said Professor Khaled Zaky who oversees the project. There are other investigative reports in the magazine's first issue, such as the selling of rotten meat and liver, corruption on the market of blood bags, microbus stops, and an article on a 200-year-old document that proves Zionists planned to destroy Egypt, said the professor.
The magazine includes diverse sections on politics, economy, society, sports, art, culture and a cynical section called the Clown, Zaky added.
Another article revealed the presence of drug dealers in private and public universities through a video showing students addicted to Tramadol and other pills, as well as testimonies on the trade of drugs in universities, Zaky added.
According to student Khaled Galal, people who took part in the project received kidnapping threats and were forced to don mulitple disguises to carry out the investigations.
Edited translation from Al-Masry Al-Youm