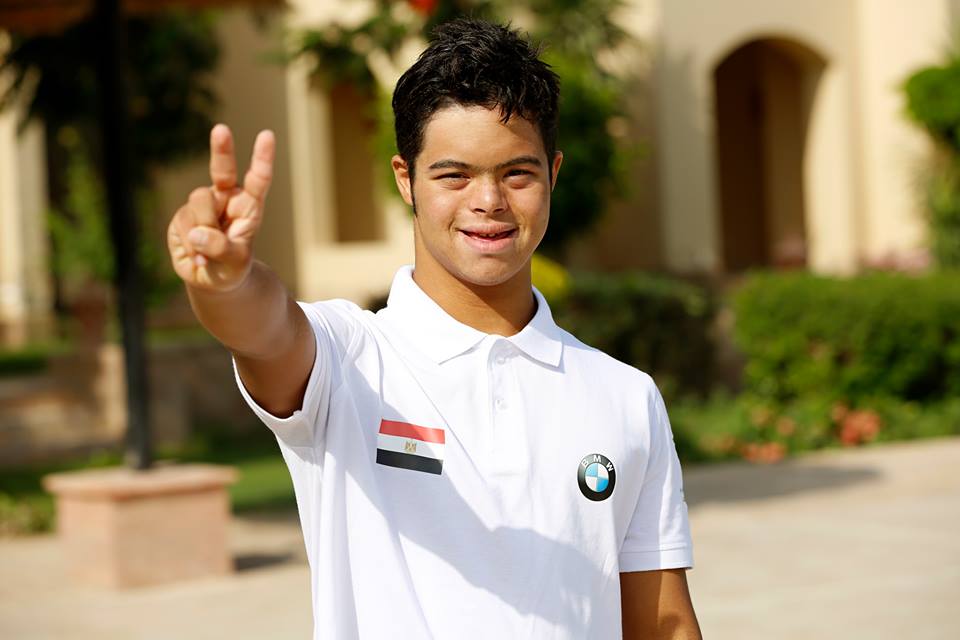 Mohamed al-Husseini is training to be the first Egyptian swimmer with down syndrome to cross the English channel, from the South of England to the North of France, later this month.
Al-Husseini is training at Stroke For Egypt, a swimming complex in Hurghada where he practices for ten hours daily, aiming to complete the 36-kilometer marathon in 15 hours nonstop.
The training program al-Husseini follows includes physical and psychological training including preparation for hardships that the swimmer may have to deal with, like water currents and low temperatures at night, his trainer told al-Masry al-Youm.
The 18-year-old-swimmer lives in the UAE, and aims to raise both the Egyptian and Emirati flags when he completes his challenge.
The American University in the Emirates (AUE) is helping al-Husseini reach his goal. The president and CEO of AUE, Muthanna G. Abdul Razzaq, said that he believes about 13 people with special needs have crossed the English channel. He said that what al-Husseini is attempting to accomplish deserves appreciation and a Guinness world record, Gulf News reported.
The English Swimming Association has set the period for al-Husseini to cross the English channel from 24 August to 4 September.