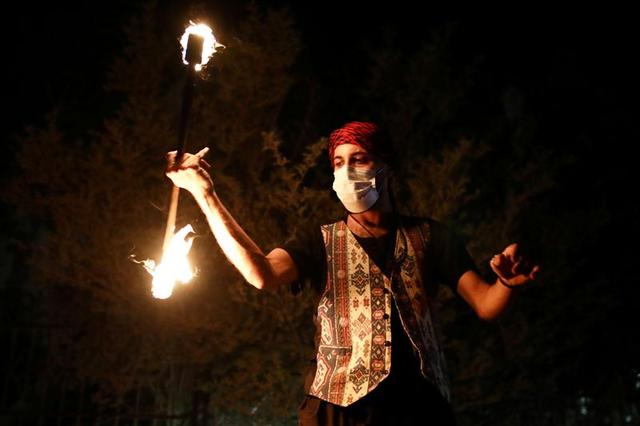 "First day of Ramadan month" for 1442 AH (the year according to the Islamic lunar calendar) has topped search engines in Egypt, Arab countries, and predominately Muslim countries, as million of Muslims anticipate the coming crescent moon of Ramadan.
Astronomers have asserted that the holy month will begin in the evening of April 12 and end on May 12.
The month of Ramadan is usually filled with large events and dinners, however, in light of the coronavirus pandemic, it will likely look different this year.
Egypt's Ministry of Endowments announced in February that the tarawih prayers will be performed under strict coronavirus precautionary measures, with shrines, toilet access, event houses, public charity iftar tables, or staying in mosques not allowed.
Event halls must remain closed with no social events held in mosques, the minister said, calling on all imams and preachers to fully adhere to precautionary measures including adherence to spacing distances, forbidding crowds and asking that personal prayer mats be brought in and not shared.