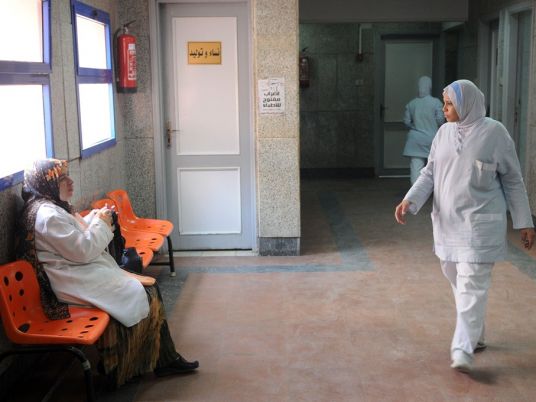 A citizen has died at Imbaba's specialized fever hospital after contracting an unknown virus that recently spread among several other Egyptians, who are also being held at this hospital and in Abbasseya, according to medical sources from the Imbaba hospital.
The sources added that the patient died two days ago without any announcement from the Health Ministry, which has yet to disclose any details about the matter.
The rest of the cases at the hospital are staying in the Intensive Care Unit; they are examined every now and then, fearing developments. Their symptoms are similar to influenza, including a severely sore throat, high temperature and vomiting, the sources added.
The hospital administration has tightened security measures at the entrance gates and prevented access to the media.
Ministry spokesperson Dr. Khaled Megahed was not available for comment, nor was any other ministry official, on the second consecutive day of this phenomenon.
Al-Masry Al-Youm had toured the hospital the previous day, trying to reach out to these patients but the reporter was unable to enter the building where they are held.
Informed sources said most of the patients are from the Imbaba district and that the symptoms started to show up around a week ago. They headed to the hospital, where they were diagnosed with pneumonia.
A secret meeting was reportedly held at the ministry on Monday to discuss the issue. Further meetings are ongoing. The number of patients held at the hospitals does not exceed five cases, source previously added.
Edited translation from Al-Masry Al-Youm