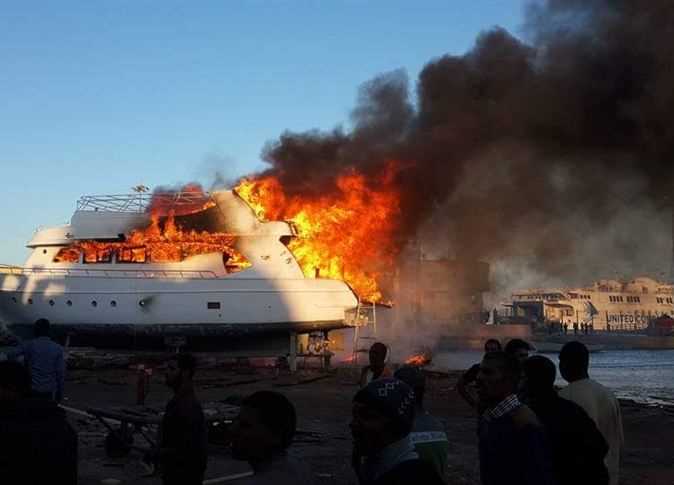 Fires ignited on two motorboats, "Sahm" and "Aziz", in front of the Marine Sports Club on Thursday in Hurghada, said eyewitnesses.
They added that the motorboats, which were not carrying any passengers, caught fire while anchored to the Hurghada port. They asserted that no human causalities resulted.
The Rescue and Environmental Protection Society received a notification from a sailor regarding the fires but were not informed of the cause behind it.
In 2017, former head of the Chamber of Diving and Watersports of the Red Sea Ashraf Saleh said that the three main reasons for the recurrence of boat fires are: kitchens that have been furnished without compliance to set safety measures (containing gas cylinders, for example), poor electrical connections that can consequently cause electrical faults, and criminal intent to burn boats to claim insurance money.
Edited translation from Al-Masry Al-Youm