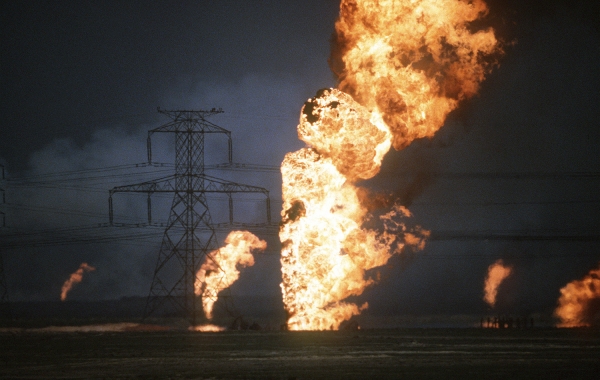 Fires erupted on Sunday in Cairo following the explosion of a natural gas pipeline next to Terrat al-Zomor in the neighborhood of al-Omraniya in Giza.
The Civil Protection Forces of the Giza Security Directorate, along with four ambulances, were sent to the area where the explosion occurred in an attempt to extinguish the fires and keep them from spreading to neighboring areas.
The fires in Giza come on the heels of a massive blaze that broke out on the Cairo-Ismailia Desert Road on July 14, caused by damage to an oil pipeline.
Those injured in the fire were swiftly transferred to the Al-Salam General Hospital. No deaths have been reported so far.
Health Minister Hala Zayed has been closely following the condition of the injured, and has ordered that they receive all the necessary care, according to announcement by the ministry's spokesperson Khaled Megahed.
The minister ensured that blood be available at the Al-Salam hospital and at all hospitals surrounding the site of the accident, in order to provide for the injured should they need a transfusion.
Spokesperson for the Ministry of Petroleum Hamdy Abdel Aziz explained that the disaster likely occurred when a rupture in an oil pipeline caught a spark from cars jostling along the road.
As crude oil is a highly flammable material, a massive fire then broke out, he added.