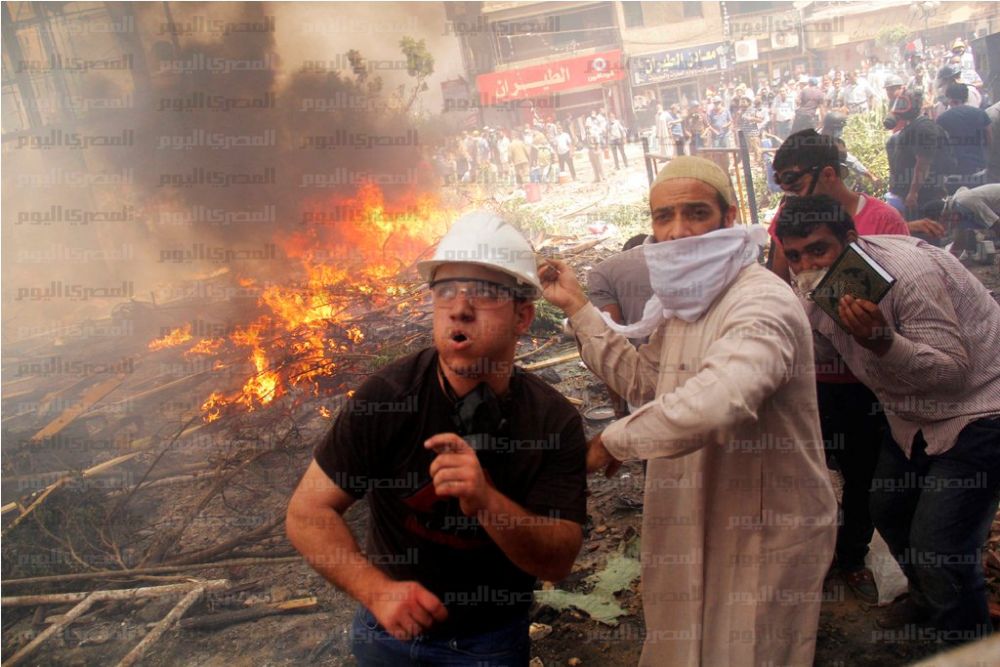 The Civil Protection Forces have managed to get a fire at the Giza governorate headquarters partially under control.
Angered protesters had reportedly set the building ablaze on Thursday.
Some local residents helped the forces put out the fire and organized traffic as severe congestion hit the surrounding area.
Seven people inside the building were rescued using hydraulic stairs.
12 firetrucks were deployed to control the fire.
Violence erupted in different parts of Egypt Wednesday and Thursday after security forces dispersed sit-ins held by supporters of toppled President Mohamed Morsy.
Violence was reported in the cities of Alexandria, Beni Suef, Fayoum, Assuit, Minya, and Suez, as government buildings, police facilities, and churches were the target of attacks.