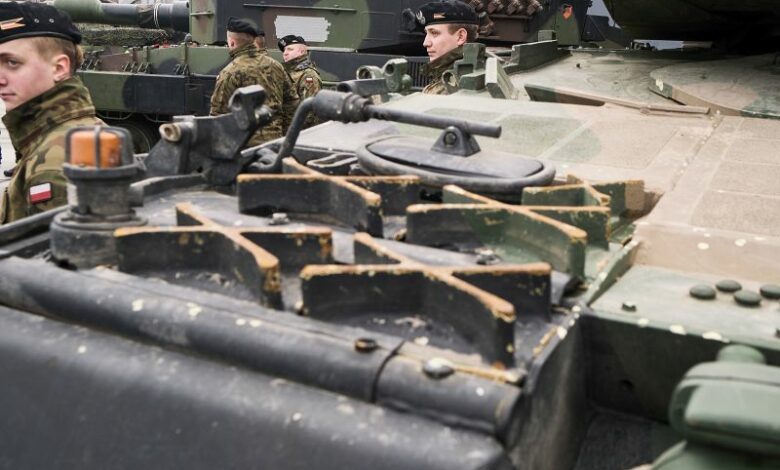 Western intelligence shows that Russia is amassing aircraft near its border with Ukraine in an apparent attempt to bolster its faltering land offensive with jets and helicopters, the Financial Times reported on Tuesday, citing two officials briefed on the matter.
Intelligence shared among NATO members showed that Russia has been accumulating fixed-wing and rotary aircraft close to its border with Ukraine, the two officials reportedly told the Financial Times.
"We don't currently see that": In a news conference following the meeting with NATO defense ministers on Tuesday, US defense secretary Lloyd Austin said they did not see an immediate threat but underscored the potential danger of Russian air forces.
"In terms of whether or not Russia is massing its aircraft for some massive aerial attack, we don't currently see that. We do know that Russia has a substantial number of aircraft in its inventory and a lot of capability left," Austin said. "That's why we've emphasized that we need to do everything that we can to get Ukraine as much air defense capability as we possibly can."
A senior administration reportedly told the Financial Times that Russia would likely turn to an air offensive now as its land forces are depleted.
"The Russian land forces are pretty depleted so it's the best indication that they will turn this into an air fight. If the Ukrainians are going to survive . . . they need to have as many air defense capabilities and as much ammunition . . . as possible," the official told the Financial Times.
NATO Secretary General Jens Stoltenberg said Tuesday that allies in the alliance, working closely with the EU, will continue supporting Ukraine "for as long as it takes" so that Kyiv can "uphold its right to self-defense."