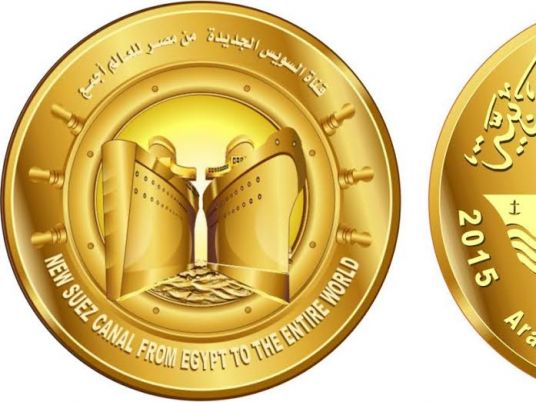 The Finance Ministry is coordinating with banks and the national post service to facilitate the sale of commemorative coins it had issued to celebrate the inauguration of the New Suez Canal last August.
Assistant Finance Minister Amr Badawy said in a statement that a protocol had been signed with the Egypt Post, the National Bank of Egypt, Banque Misr and the Suez Canal Bank. The protocol, he said, provides outlets for the sale of coins.
Together with the delivery of the coins, customers will be provided with a certificate stating the coin's gold fineness, weight and an Arabic and English version of the canal project declaration bearing the signature of President Abdel Fattah al-Sisi, Badawy revealed.
So far, revenues from the sale of golden issuances marking the canal project stand at LE8 million, according to Mohamed Fathy, head of the Public Treasury Authority.