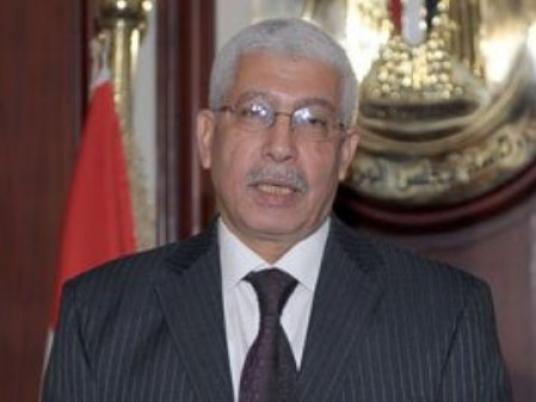 The government may send its amended economic reform program to the Shura Council within two days, Finance Minister Morsy Hegazy said, emphasizing that the success of the plan requires sacrifices by Egypt's citizens.
The Cabinet is considering inviting the International Monetary Fund for a new round of negotiations over a US$4.8 billion loan in the next two weeks, the minister told reporters in Cairo Tuesday. The loan has been put on hold in light of Egypt's recent instability.
On Monday, Prime Minister Hesham Qandil unveiled some details of the reform plan, which authorities hope will boost their chances of getting receiving the IMF loans as well as win favor with citizens via smaller tax hikes ahead of parliamentary elections due to begin in April.
"Sacrifices must be made by both low and high-income citizens to get through this difficult phase," Hegazy said.
Nearly 40 percent of Egyptians live below the poverty line — defined as $2 or less per day — and rely on government-subsidized commodities, including bread.
The reform program was a precondition set by the IMF before it would approve the loan. The government had signed a preliminary deal with the fund in November, but negotiations halted amid domestic unrest.
Hegazy said most support lowering energy subsidies.
The government has set a new target budget deficit of LE189.7 billion, 10.9 percent of the country's GDP, for the current fiscal year.
Fuel subsidies contribute to the bulk of the deficit, and Hegazy predicted that subsidies allocated for fuel will stand at LE117 billion in this year's budget.
Edited translation from MENA