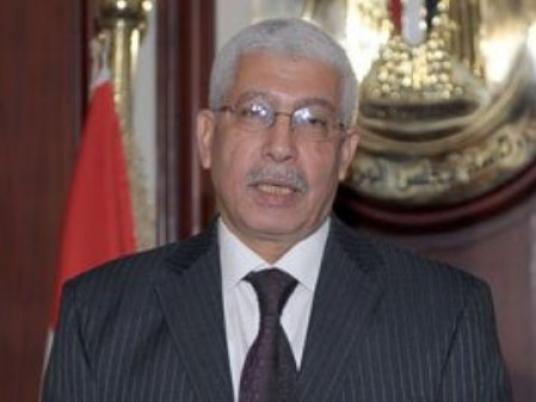 The controversial Islamic bonds (sukuk) draft law is expected to be presented to a Cabinet meeting Wednesday after the body's legislative committee reviews it, Finance Minister Morsy Hegazy said on Monday.
Hegazy also said during a conference in Cairo that the government has finished amending its economic and social reform program and would soon present it to President Mohamed Morsy in preparation for an impending visit from the International Monetary Fund delegation.
Egypt had requested a US$4.8 billion loan from the IMF in August 2012. The IMF postponed its decision on the loan because of the political unrest that prevented the government from making the economic reforms required for the approval.
Prime Minister Hesham Qandil had said a few days ago that the IMF mission would return to Egypt within the month.
Hegazy said Monday that an Islamic bond law would not lead to selling state assets, but would allow certain projects to be financed, such as grain silos and warehouses for energy and petroleum products, without adding pressure on the state budget.
Controversy arose surrounding an earlier draft of the legislation after Al-Azhar rejected it, saying it violated Islamic Sharia and contained articles allowing state assets to be rented or mortgaged by foreigners.
Securing the IMF loan would represent a vote of confidence from the international community. Several Western nations have promised to provide additional funds to Egypt after the agreement with the IMF is finalized.
Edited translation from MENA