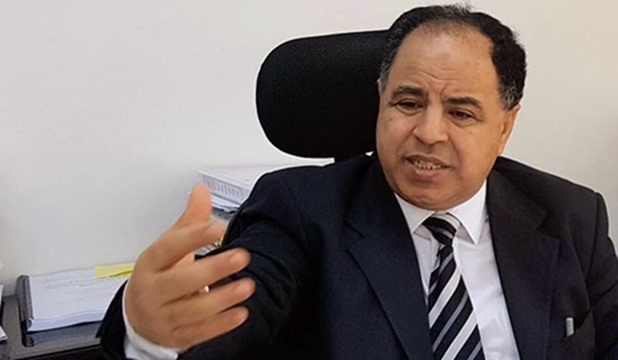 Finance Minister Mohamed Maait said Wednesday that President Abdel Fattah al-Sisi is reshaping Egypt's economy by empowering the private sector, so that it has a greater role in economic development.
Addressing an annual economic conference of Hapi Journal, Maait said that the "State Ownership Policy Document" contributes to developing an economic constitution that aims to increase the private sector's contribution to public investments and national output, and to maximize its productive, export and competitive capabilities on regional and global markets. A drive, he added is done through diversifying patterns of partnership with the private sector to achieve the highest economic return on state assets.
Work is underway to establish strong mechanisms to regulate the market, and provide "golden" investment opportunities in promising sectors, so that the business community and investors can benefit from the improved infrastructure, Maait told the conference.
The government, Maait said, is keen on listening to and exchanging views with its development partners to reach what would effectively contribute to stimulating the investment climate and overcoming any obstacles.
He added that Egypt will be hosting the international climate summit, COP27, in November, noting that it is consistent with the green incentives meant to maximize environment-friendly projects that will be implemented in partnership with the private sector and in line with the National Climate Change Strategy 2050.
This is done to ensure the sustainability of clean investment, reduce harmful carbon emissions and improve Egypt's competitiveness on the Environmental Performance Index, the minister said.
He touched upon efforts to increase the share of government-funded green public investments to 50 percent by 2025.
According to Maait, the current global economic challenges require maximizing agricultural and industrial production efforts, strengthening the national industry, and deepening the local component – all of which entail continued investment incentives to push forward economic activities and make room for the private sector.
The minister underscored many government initiatives that are meant to stimulate productive activities, atop of which the golden license through which investors can obtain a single approval to establish and operate their projects in a number of vital fields.
He also cited recent amendments to the value-added tax law, which included exemptions on machinery and equipment imported from abroad for use in industrial production for a period of one year from the date of their release.
Under the amended law, goods or services exported by or imported to economic zone projects should be granted a zero-rate tax, the minister added.
Maait also talked about tax and non-tax incentives to medium, small and micro-sized enterprises, as well as eased procedures, with the aim to encourage this vital sector, which is seen as the main pillar of sustainable economic growth as it contributes to creating jobs and reducing poverty rates.
The national project to develop and mechanize the tax and customs systems has positively affected the business climate in Egypt, with the industrial sector recording an increase in the rate of contribution to the GDP, the minister told the conference.
Many foreign companies now see Egypt as a regional base for their business, and at home a new generation of young entrepreneurs is emerging, Maait concluded.