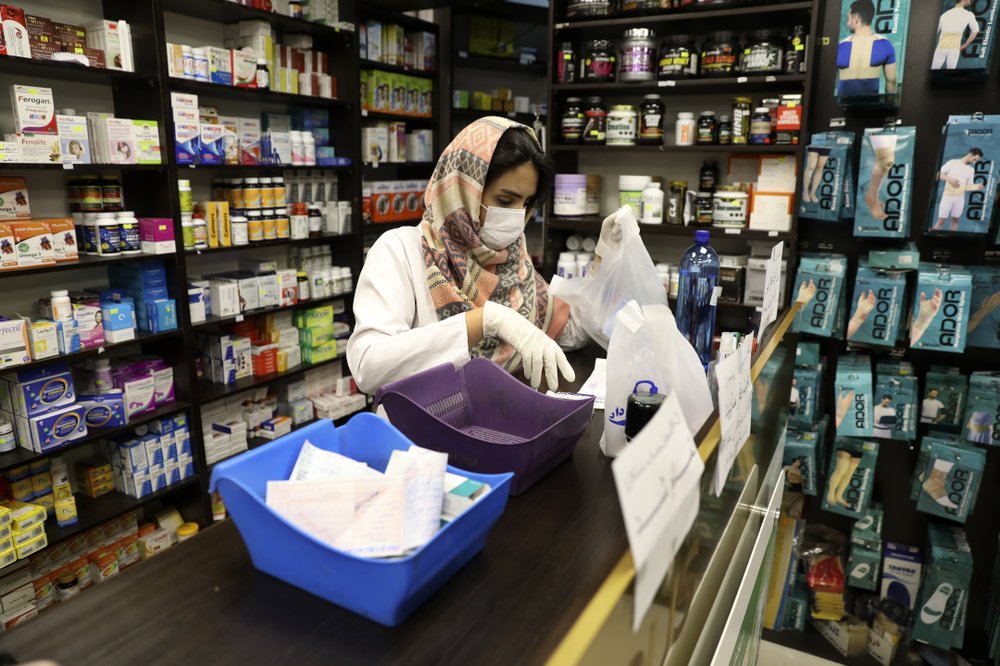 The spreading coronavirus epidemic has led to an increased need for rubbing alcohol across Egypt to help protect against the disease, which has created a black market offering unknown packages as supplies fail to meet increased demands.
Pharmacist Zainab Radwan explained that alcohols come in different percentages: 40, 70 and 100 percent, with 70 percent the ideal for its ability to kill bacteria, viruses and proper sterilization.
Pharmacists have warned that there are merchants who dilute alcohol to profit during times of crisis, with some packages containing only 20 percent alcohol.
Radwan listed three simple things that can differentiate between the original and adulterated alcohol, although it is somewhat difficult.
Proper alcohol volatilizes, or vaporizes, quickly, she said, and otherwise the substance in question would surely be adulterated. Secondly, original alcohol once put on the skin feels cold as it reduces body heat slightly, so if this does not happen it surely indicates it was diluted and/or mixed with other materials.
Radwan added that the last way to be sure is by smell, as original alcohol has a strong, distinctive and concentrated smell.
Egypt announced on Tuesday 30 new coronavirus cases and two additional deaths, with a total of 196 cases and six deaths from the virus now confirmed in the county.
Official spokesperson for the Health Ministry Khaled Megahed said that the newly recorded cases were Egyptians who were in contact with previously announced cases.
The two new deaths are a 78-year-old Italian national and a 70-year-old Egyptian man from Cairo Governorate who both passed away in isolation hospitals.
Twenty-six cases to date have recovered from the virus, he added.
Egypt moved to close schools and universities across the country last Saturday for two weeks, while incoming and outgoing flights will also be suspended starting Thursday, March 19 at 12 pm and lasting until March 31.
Over 190,000 cases of the novel coronavirus and 7,993 deaths have been confirmed worldwide.
Edited translation from Al-Masry Al-Youm