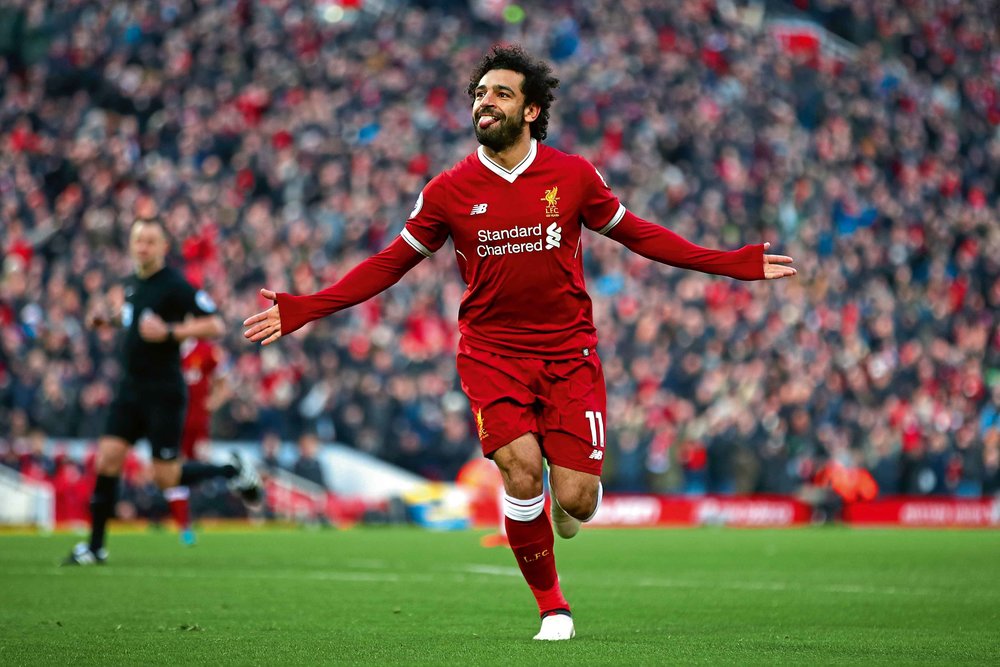 FIFA ranked Liverpool's iconic Mo Salah eighth among the ten highest-rated contemporary football players along with football legends Lionel Messi and Christiano Ronaldo, ranked in the top spots the list.
Barcelona's Marc-Andre, Real Madrid's Luka Modric and Edden Hazard, Liverpool's Virgil van Dijk, Atletico Madrid's Jan Oblak, Manchester City's Kevin De Bruyne and Paris Saint-Germain's Neymar were shortlisted on the FIFA 20 List.
Reds' winger Salah was not among the top 20 rated players on its list last year, but he took the eighth spot on the FIFA 20 list this year.
Salah had an incredible season, recording 93 pace, 86 shooting, 61 passing, 89 dribbling, 45 defense and 74 physical on FIFA stats.
Having become one of the world's leading footballers, Salah is currently playing a vital role on Liverpool's winning team.
Salah scored 32 Premier League goals last season, making it to the finals. The Egyptian star was granted PFA Player of the Year ahead of Manchester City title-winner Kevin De Bruyne.
He also won African Player of the Year in 2018, which was his second win in consecutive years. Salah is the fourth African player to snatch this title back-to-back, following El Hadji Diouf, Samuel Eto'o, and Yaya Touré.
Liverpool's Salah is also the sixth player to win the Golden Boot in back-to-back seasons. He broke records last season with 32 goals to be granted the Golden Boot for the first time.
Despite Salah's success, the latest odds released by the Betaland bookmakers delivered a surprising prediction that Liverpool's Salah might not get this year's Ballon D'Or.
Last June, Forbes released a list of "The World's Highest Paid Athletes" on which iconic Liverpool striker Mohamed Salah was ranked number 98. The list features the highest-earning athletes from the past year.