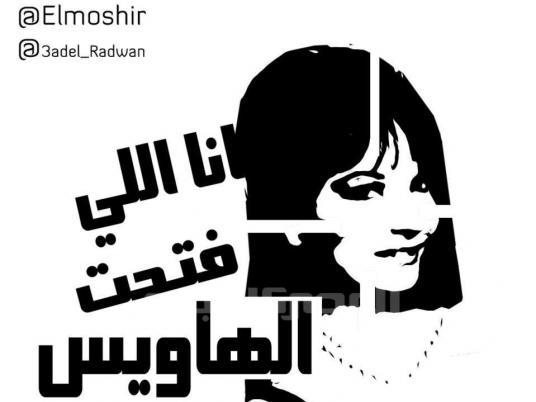 Activists have created a Facebook page entitled "Noun al-Neswa," which aims at breaking some social taboos related to women in Egypt through graffiti drawings.
The page is part of a youth initiative and will kick off in Cairo on 9 March, one year after the military performed virginity tests on female activists. The page described the drawings as "female graffiti."
The page included graffiti drawings for several well-known Egyptian actresses.
One of them showed actress Shadia in a drawing with the writing "I opened the sluice," which refers to one of her film roles. Another showed actress Soad Hosny with the words "Girl is Like Boy," a famous song of hers.
Another drawing depicted actress Faten Hamama with the writing "Long live free Egypt," and others were of singer Om Kalthoum and dancer Taheyya Kariokka.
After military officers arrested a group of protesters in Tahrir Square on 9 March, seven women were subjected to virginity tests by the army, according to Human Rights Watch.