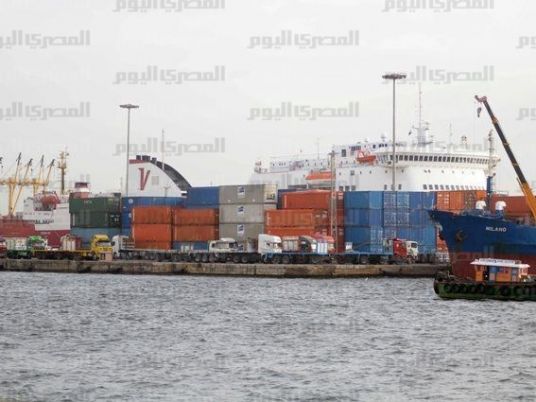 The Federation of Egyptian Chambers of Commerce (FEDCOC) has called for a rationalization of imports over the next three months, including a temporary halt on imports of non-essential goods, the federation said in a statement on Friday.
Imports would be limited to the actual needs of the market for basic commodities and production requirements for factories, which have no stock or a local alternative, FEDCOC's statement added.
It said that FEDCOC had been studying the economic situation, including the foreign currency exchange rates, which have risen sharply due to the ongoing speculation, with a devastating impact on companies and consumer inflation.

FEDCOC appealed to companies with contracts for the importation of non-essential goods to postpone shipping for three months, until exchange rates have been stabilized.

The statement urged citizens not to hoard goods, and to postpone the purchase of non-essential goods and consumer durables, for a month, since this would ultimately work in favor of the consumer.
The federation explained that a US$12 billion IMF loan due to be signed within weeks will have a major impact on the stability of the foreign exchange market, in combination with $6 billion in funding from different sources and the government's economic reform plan.
A leading member of the FEDCOC told Al-Masry Al-Youm, "We know that this approach may negatively affect economic growth, but it's a short period, and we have formed committees to check commodity stores and their prices, and will notify the government of the results."