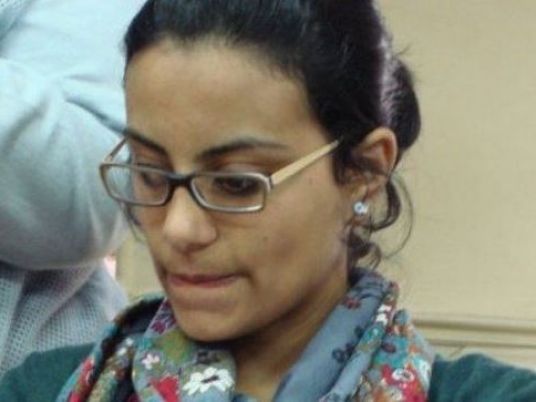 Alexandria's Al-Raml Misdemeanor Court on Monday set 9 February for its verdict on activist Mahinour al-Masry and nine others over charges of rioting outside the district's police station.
Prosecutors had accused the defendants of injuring policemen and vandalizing the police station in March 2013 when police was investigating three of their colleagues inside the station.
In September, another court had accepted al-Masry's challenge to a six-month jail sentence it received two months earlier over charges of breaking the protest law during the trial of police agents accused of murdering Khaled Saeed, the icon of the 2011 uprising against Hosni Mubarak.
In July, al-Masry was awarded the Ludovic Trarieux international human rights prize, which annually honors a lawyer defending human rights.
In May, the European Union voiced concern over al-Masry's detention, hoping for her release along with other detained activists over protesting.
Edited translation from Al-Masry Al-Youm