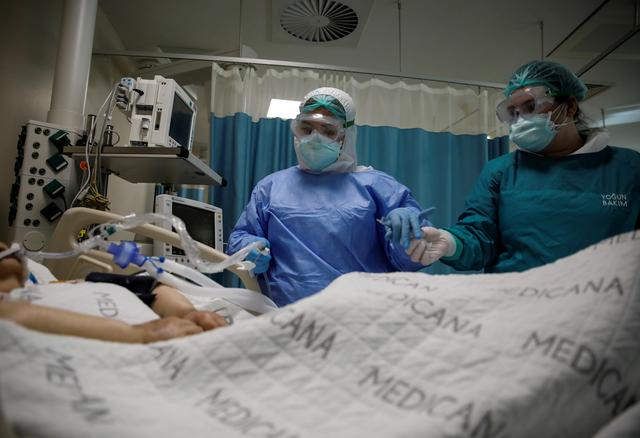 Concerns over a potential second wave of the coronavirus in Egypt went viral on Twitter on Monday, with "the second wave" taking center stage as one of the most tweeted phrases.
Most of the tweets asked everyone to take the necessary precautions against the virus, as others warned that a second wave had already begun globally.
Twitter user Nada Zayed wrote: "Doctors and people in hospitals warned of the second wave of the pandemic, and I really hope people will return, at least, to wearing facemasks again, because people really ignore corona and returned to their normal lives!!"
الدكاترة و الناس في المستشفيات عمالة تحذر من الموجة التانية للوباء و اتمنى بجد الناس ترجع ع الاقل تلبس الكمامة تاني لان فعلا الناس متجاهلة كورونا خالص و رجعو لحياتهم الطبيعية!!

— Nada Zayed🍬 (@NadoshXp) August 10, 2020
Some Twitter users were skeptical that a second wave was occurring, however.
The head of the scientific committee to combat coronavirus at the Egyptian Health and Population Ministry Hossam Hosny also assured that Egypt was not in the midst of a second wave of the virus.
During a phone-in with privately-owned satellite channel 'ON E,' he explained that the relative increase in infection numbers was due to citizens acting carelessly, but would not lead to a second wave.
He still called for all citizens to continue following all precautionary measures, reminding them that the pandemic was still present.
Hosny said that Egypt had the virus under control, however.
Egypt on Sunday confirmed 178 new coronavirus cases, bringing the country's number of confirmed total cases so far to 95,492.
The total number of COVID-19 deaths has now reached 5,009 nationwide, after announcing 17 more deaths.
Minister of Health and Population Hala Zayed on Sunday stressed the need to adhere to preventive measures in anticipation of the increase in the number of new coronavirus infections, especially after the increase in gatherings during Eid al-Adha.