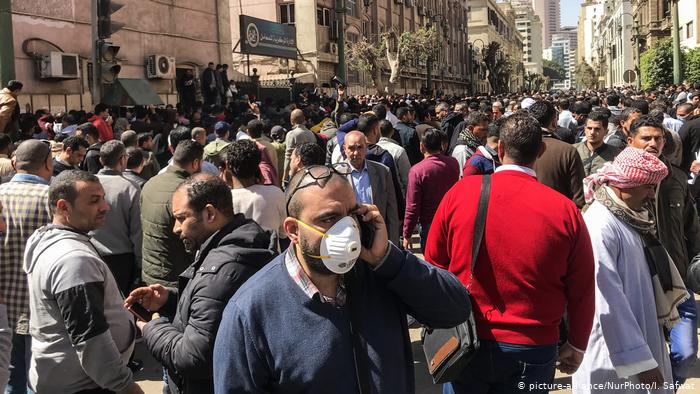 An Egyptian school teacher in a Gharbiya governorate village committed suicide on Friday after testing positive for the coronavirus, out of fear he would be ostracized due to the disease.
Local residents said that the teacher, 44, jumped to his death into a water canal in the al-Mahalla al-Kobra city.
Initial investigations revealed that the teacher was being held in the city's fever hospital but escaped, making his way back home. When his family attempted to take him back to the hospital, the teacher then killed himself out of fear he would be bullied by the other villagers.
Villagers of Shubra Malakan village, where the man resided, said that upon learning of his diagnosis the teacher suffered a mental breakdown. He escaped from the al-Mahalla al-Kobra Fever Hospital and had previously attempted suicide before being stopped.
Egypt on Friday confirmed 112 new coronavirus cases, bringing the country's number of confirmed total cases so far to 96,220.
The total number of COVID-19 deaths has now reached 5,124 nationwide, after announcing 17 more deaths.
Edited translation from Al-Masry Al-Youm