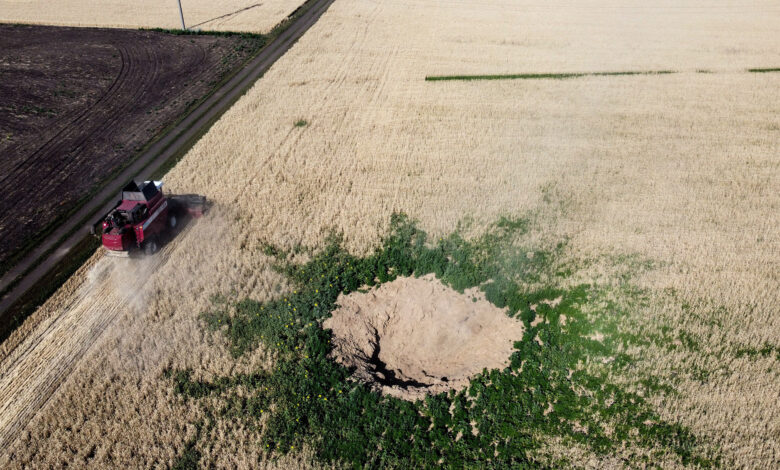 Across Ukraine, in the shimmering heat, one sight is becoming familiar this summer: Combine harvesters sweeping across fields of grain in a race against fast-spreading fires.
The conflict's front lines straddle some of Ukraine's richest farmland. Whether caused by accident or intention, the fires darkening the summer sky are eating into a harvest that was always going to be tough to collect and even tougher to export.
Pavlo Serhienko is in the crosshairs of this battle. The 24-year-old is the third generation of his family to run a farm in the Vasylivka district of Zaporizhzhia. Since his father died from coronavirus, Serhienko is managing the 3,000-hectare farm on his own.
But nearly half the land is now too dangerous to cultivate, he told CNN on Saturday.
We can't even get there. It is either mined or near the occupied territories, literally the front line. We had occupiers on part of the fields."
Serhienko has literally seen his family's business go up in smoke.
"For the last four days, all our knees are covered in blood, we are extinguishing [fires in] the fields. They [the Russians] especially hit the fields — fields with wheat and barley — every day."