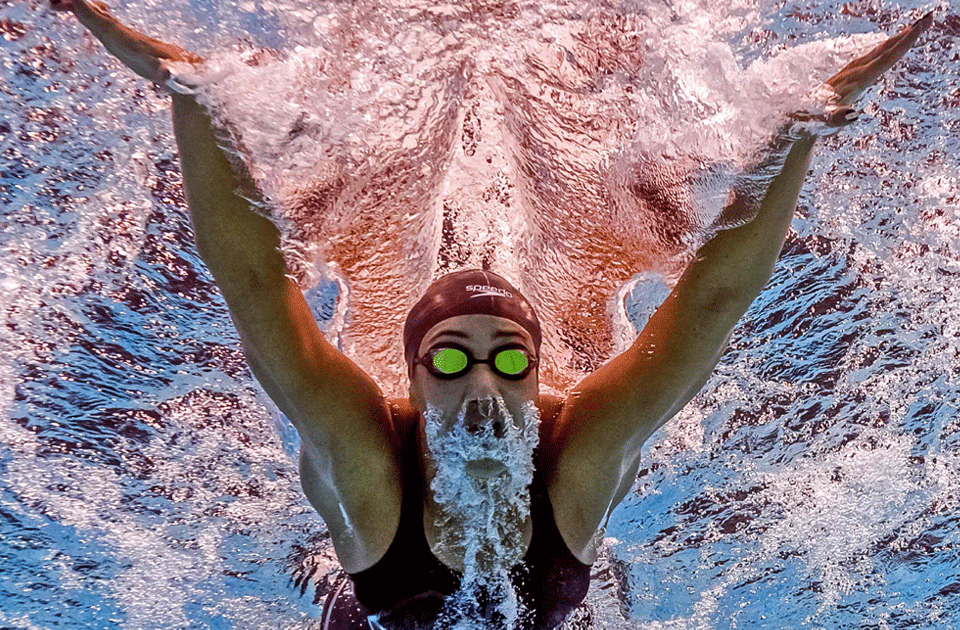 Egyptian swimmer Farida Osman won the bronze medal in the women's 50m butterfly final in Budapest on Saturday, achieving a 25.39s, and becoming the first Egyptian to score a medal of any color in the championship.
Osman broke the African record for the third time in this event, topping her previous number at the semi-final by 0.25s.
Training in the US, Osman is the first Egyptian to qualify as a finalist in any FINA world Championship.
She missed the silver by 0.01s to Ranomi Kromowidjojo from Netherlands, while the gold was claimed by Swedish Sarah Sjoestroem who swam a 24.60s.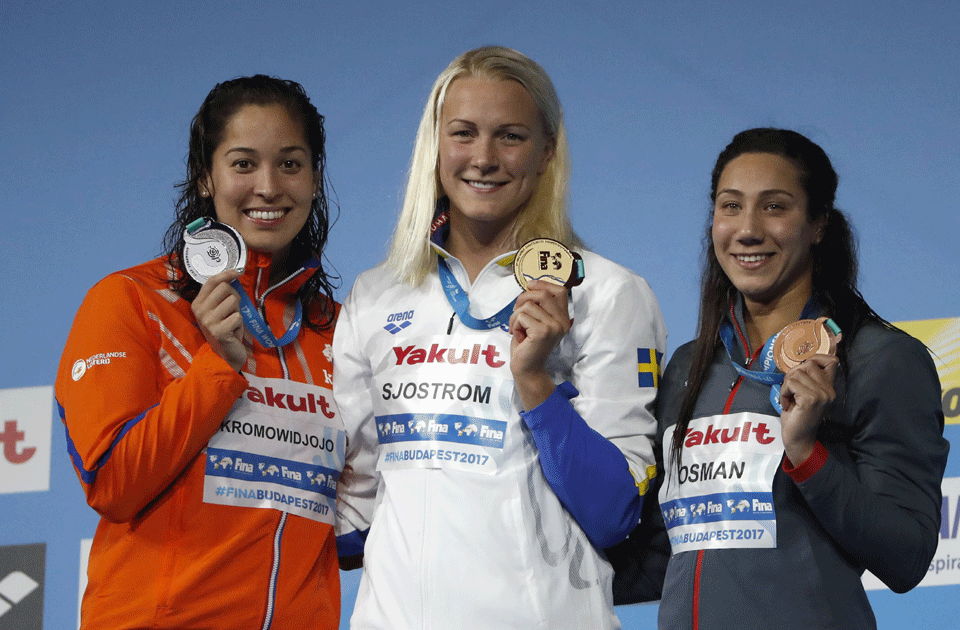 The sprinter also broke the African record in the 50m freestyle semi-final with a time of 24.62 but just missed out on a spot in the final finishing 9th.
After she won her bronze medal, Osman wrote, "I did it! This one is for Egypt!"
Speaking to FINA, Osman mentioned that she was surprised at her success: "I am very happy, I didn't expect such a great result. I thought I would swim as fast as I could and see where it would take me. This is what I did, I swam giving it all and I succeeded. I didn't pay attention to others, I had no clue which position I was at, I focused solely on my performance. Although I aimed at finishing on the podium, I must admit I am surprised that I managed to do so."
On Saturday, Osman swam a 24.78s in the 50m freestyle, improving her previous record of 24.91 set at the Rio Olympics last year. She later broke her own record in the afternoon timing with a 24.62s in the semi finals, but ended 9th to miss out on the final race.
Osman also finished 17th in the 100m fly, timing 58.67s, missing the semis by 0.01s. She also competed in the 100m freestyle, finishing 25th in the prelims, timing 55.52s.
The FINA World Championship is the biggest aquatic championship, it includes swimming, synchronized swimming, water polo, open-water swimming, diving, and high-diving. The tournaments started on July 14 and concluded on Saturday.