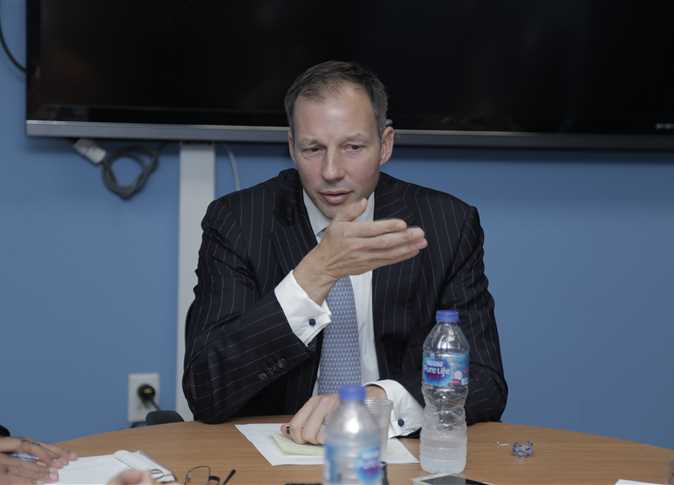 The US Assistant Secretary of State for Energy Resources Francis Fannon said that his country is closely monitoring the situation at Cyprus' maritime zone, and is against any tension in the region.
He further called on the countries of the Eastern Mediterranean region to engage in constructive dialogue to ensure that gas becomes a tool of cooperation and coordination, rather than conflict and instability.
Fannon's remarks came on the sidelines of a meeting of the American-Egyptian Chamber of Commerce in Cairo, on the side of his participation in the East Mediterranean Gas Forum (EMGF).
He stressed the importance of including energy fields within strategic dialogue between Egypt and the United States. He explained that dialogue on energy is a very important issue in the interest of the two countries, and offers great opportunities for the private sector and competition.
He said that Egypt now has a complete agenda and good experience in the field of gas, as well as some of the best international laboratories, which will develop continuously during the next phase.
The US country will try to include strategic dialogue in other fields of energy such as oil, electricity and renewable energy as well, Fannon added.
The EMGF represents a huge opportunity for cooperation among the countries of the region, especially as under Egypt's leadership it succeeded in bringing together Israel with the Palestinians, as well as with the other members of the forum: Jordan, Greece, Cyprus and Italy.
Fannon stressed the US's role, saying "Our role as an observer only, and we must emphasize that."
He said that his country is helping to unite the vision of various forum members on energy issues in order to provide an opportunity for progress and recognition on the importance of energy for the countries' development and political stability.
Fannon said that there are very large incentives among the forum's countries to cooperate with each other, and that this is wonderful.
Edited translation from Al-Masry Al-Youm