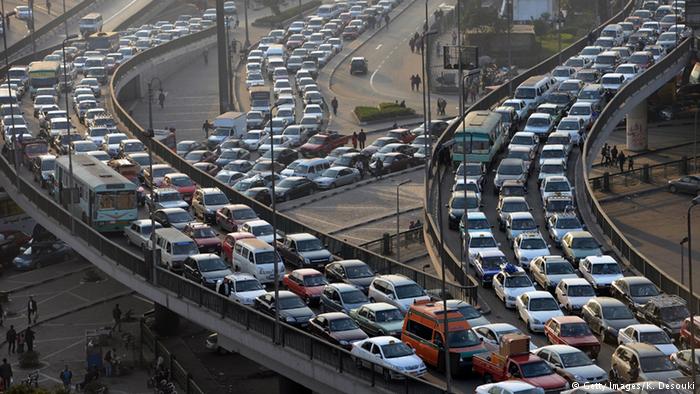 Cairo commuters have cause to celebrate as the brand-new mobile app 'SWVL' will launch next week, providing convenient, affordable vans and buses running across the city on fixed routes. The concept is the brainchild of
Mostafa Kandil, of Careem ride-hailing fame.
From an intern at Schlumberger Egypt, to travelling to Dublin for a Google AdCamp, hopping onto Rocket Internet's e-commerce zeal, to interning at Sawari Ventures, becoming Otlob's head of operations, then Careem's market launcher, 24-year old Mostafa Kandil is rather unstoppable.
Dubbing his startup SWVL (pronounced swivel), the app is expected to come live next week, kicking off with 10 vans hustling around the streets of Cairo, linking the most in-demand destinations. More busses to follow later.
"Something was still missing in Egypt's transportation infrastructure. I thought there has to be something that serves in between the super cheap yet inconvenient public transportation, and the luxurious, expensive [ride-hailing apps]," Kandil, the founder of SWVL told Egypt Independent.
Riders will be able to hop onto super nice-cars; air-conditioned; WiFi enabled; and maybe even, get to watch series till they reach their drop-off points.
SWVL is planning on offering rides that are seventy percent cheaper than other transportation services, with relatively the same experience, Kandil explained.
The startup already gathered more than 1,500 signups prior to the app launch, where users are sending in their desired routes.
Kandil asserts that the business has a potential in meeting the needs of a large segment in Egypt, especially after the currency flotation and the gradual removal of fuel subsidies, where many Egyptians are often left with a few options of either expensive or inconvenient transportation systems.
The buses and vans are going to commute on assigned routes, going from point A to B with minimal number of stops in each zone. Each area will be assigned 3-4 pick-up stations as well as drop off points, with the estimated time of arrival, location, and the fare price communicated to the rider upon their request submission.
Fares are fixed priced, with no surge pricing, meaning that a trip from Heliopolis to Smart village can amount to LE30-35, Kandil said. The service is going to be completely digitalized on a mobile app, where the user will be able to fill in their pickup and drop-off points, and then the app will provide them with various options to choose from.
"Think 'Google Maps' abroad: the app will tell you to walk for 4 minutes for example till you reach the stop; it will provide you with a description of where the stop is exactly; a picture of what the station looks like; it'll tell you the name of the driver; and you can track the car moving on the app. It'll also tell you how long you're going to be in the ride, and where exactly to get off," explained the tech-savy entrepreneur, born and raised in Ismailiya.
The business is planning to utilize buses owned by travel agencies, as many of these buses are out of use and left in garages or only used on occasion, due to the decrease in touristic activities.
"We are not just aiming to solve a demand problem, but also a supply one. We want to provide drivers with a stable source of income, as well as providing riders with a comfortable, convenient experience, Kandil said; revealing the secret behind the name of his startup 'SWVL', meaning the coupling effect of steering the driving wheel. "Both the supply and demand problem need to be tackled simultaneously for the issue to be fixed," he said.
SWVL is eyeing not just to connect busses across Cairo, but also to connect the entire transportation ecosystem by integrating other means of transport in their operation system like Nile Taxis, metro, and walking.
"We want to build a network across the city's capital with 3-4 stations in a set zone. Eventually when we expand the number of routes, zones will then intersect, so then every intersection becomes a station of its own, consequently connecting all of Cairo."
Soft launching with two frequencies in the morning, and another two frequencies at night, SWVL is catering for university students and employees looking for an affordable, fast, and comfortable transportation experience for their routine daily commutes.
The fare is going to preliminarily launch with a credit card payment only, but will be integrating a cash payment too over the next months. SWVL will be taking a commission out of every ticket sold, and the drivers are going to get paid every two weeks, depending on the profits made by the business.
The startup has attracted regional and international investors, as it is looking to address an unseved gap in Cairo's transportation options. "So far, we have one fund that we are using; and we're currently negotiating with other investors to support us through our expansion plans," Kandil said.
You can check the website here and fill in your preferred route.