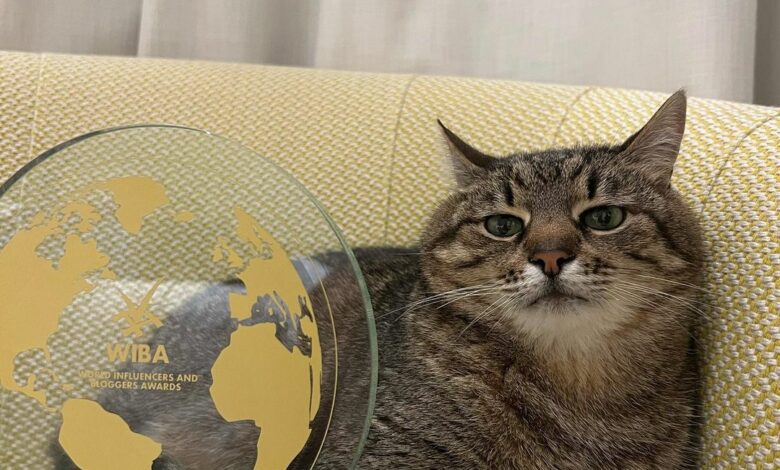 A cat from Kharkiv who has raised thousands of dollars through his Instagram account for Ukrainian animal shelters has received an international award.
Stepan, who now has 1.3 million followers, received the World Influencers and Bloggers Awards in France.
Stepan and his owner Anna are from Kharkiv. One week after Russia's invasion of Ukraine, they were evacuated from the Saltivka area, which was heavily bombarded.
They are currently in France, but the tabby cat is still raising funds to support Ukraine's animal shelters and zoos.
Stepan first went viral for images and videos of him sitting with his arm resting on a table next to a glass of wine or cocktail with disco lights in the background — and he looked wholly unimpressed in every situation.